This week saw the last of the monochrome print competitions for the year, judged by Rob Bonfield.
The quality of the prints were, as ever, outstanding, but there can only be one winner (in each class).
These were:
Group 1: Canal Reflections by Terry Hodges: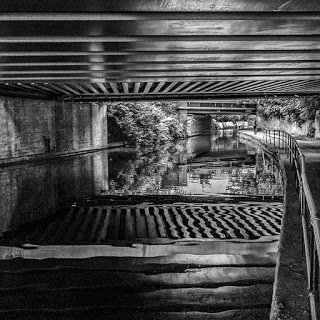 Group 2: Spiral Staircase by David Pelling:
A recurring theme of the evening was the depth of field – and the need to bear this in mind when you're taking your shot. A quick internet search brought back a number of sites that will do the heavy lifting when calculating the amount of your subject you'll have in focus when you use the settings you use – I've included but one of the sites below. Happy calculating!