The annual field trip to Beddington Park was held last Wednesday with the customary drink afterwards in The Grange. The weather gods were good to us this year with a clear sky letting us get the most of the light.
Note, we will be looking at the photos this Wednesday 20th May. (This is a change to the programme, the AGM will now be held on the 3rd June.)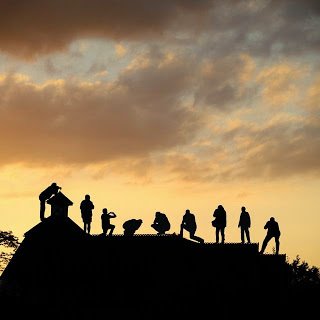 Photocraft at large in Beddington Park
If photo walkabouts are your thing then why not sign up for Brian's coach trip to the Historic Dockyard in Dunstable and Whitstable on Sunday 7th June. Time is running out to book a place, so see Brian at this weeks meeting.