We enjoyed some excellent fun and saw some wonderful creativity in our first photography theme evening of the season.
29 great images were entered and members were kind enough to offer an insight into their creation.
David H provided two evocative images that drew on his family history and own recollections of sailing in the English Channel.
Some others were in that most domestic of settings, the kitchen:
Alfred C using his washing up to create some nice monochromes…
…while Geoff N took a moment before making his lunch…
Philip R showed us a rather different take on lunch: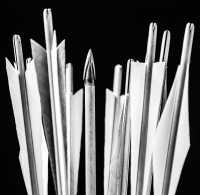 David A made a good point in his image, "Brexit Bouquet"
Alan M was dreaming of his next car and told us all "That's the one I want!"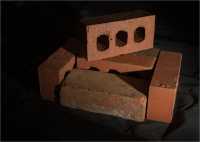 Graham S was contemplating "Very Still Life"
Meanwhile, with a big thank you to Chris R, we were invited to score our favourite images of the night and so here we present our top scorers, in reverse order:
COMMENDED:
DAVID P WITH "AND"
David P's lighting skills very much in evidence in this fun image.
DAVID M WITH "WORKING WITH THE KIWI"
HIGHLY COMMENDED
DAVID M WITH "EMBROIDERY SKILLS" (he doesn't say if they're his)
DAVID M (AGAIN!!) WITH "STILL, BUT NOT LIFE"
David M had clearly paid attention to Stephen Crawley's talk and all were impressed with his lighting and skills is making these images look right and show the various materials off very well indeed.
I am delighted to announce we had JOINT WINNERS, being:
GILL M WITH "TOO MANY LETTERS"
A really creative, well-taken photograph from Gill and deserving of the top slot.
DAVE S WITH "STRANDED"
Dave S gets his plastic duck out again and shows us his skills and imagination.
And so, before I pull the plug on this blog, once again, well done Gill and Dave and a huge thanks to all who entered.