What a year. A time of global threat and upheaval that has seen businesses go to the wall, live entertainment savagely curtailed, and socialising kept at a distance. So what has happened to the camera club scene? Well, I think it's fair to say that we have adapted to the new order remarkably well, survived it thanks to Zoom, and even expanded our membership. Thanks to Brian's dogged determination and to the creative flexibility of the Photocraft committee continually updating the programme to fit the prevailing restrictions, we have fared pretty well I think. This is not to mention the loyalty and continued support of all of the club's members who have embraced all this with equanimity. Maybe we have all appreciated being able to escape thinking about the pandemic for a couple of hours each week. I know I have.
Being outside the loop, it's hard to know who exactly is beavering away doing what but I feel that Chris R deserves special mention and thanks for all the time he must have put into the website, now completely redone on a new platform, plus taking on the Treasurer's role. He just seems to be able to make things work in his quiet unassuming way and we all owe him a debt of gratitude for doing so much to promote the club's online profile.
Now the downside. The plan had been to have a presentation of Certificates to the competition winners at our social evening at Brian's. But I took my eye off the ball and goofed the job, failing to note the tied results in the Advanced groups for top place in both the Open PDI and Monochrome PDI competitions. I'm so sorry about this. I plan to redo the certificates and will email copies to the winners as soon as I can. They will print out on A5 if you would like a hard copy. If you are not able to print, just email me your address and I will post one to you. Humble apologies again.
However, we were treated to one presentation on the night. David H presented Dave S with a personalised shopping bag obtained, we were led to believe, after lengthy negotiations with a butchers in Cobham. No joint of meat in it but Dave looked delighted.
I thought it would be cool to include the Chocolate Rolo Cookie recipe in the Blog but at present it is not possible to do this in a form that can be copied. If anyone is interested in trying the recipe, just drop me an email and I will send you a copy.
Finally, on behalf of all of us I would like to thank Brian for his irrepressible steerage during such a trying year and to him and Tracey for giving over their back garden for a very pleasant and relaxing evening renewing old friendships.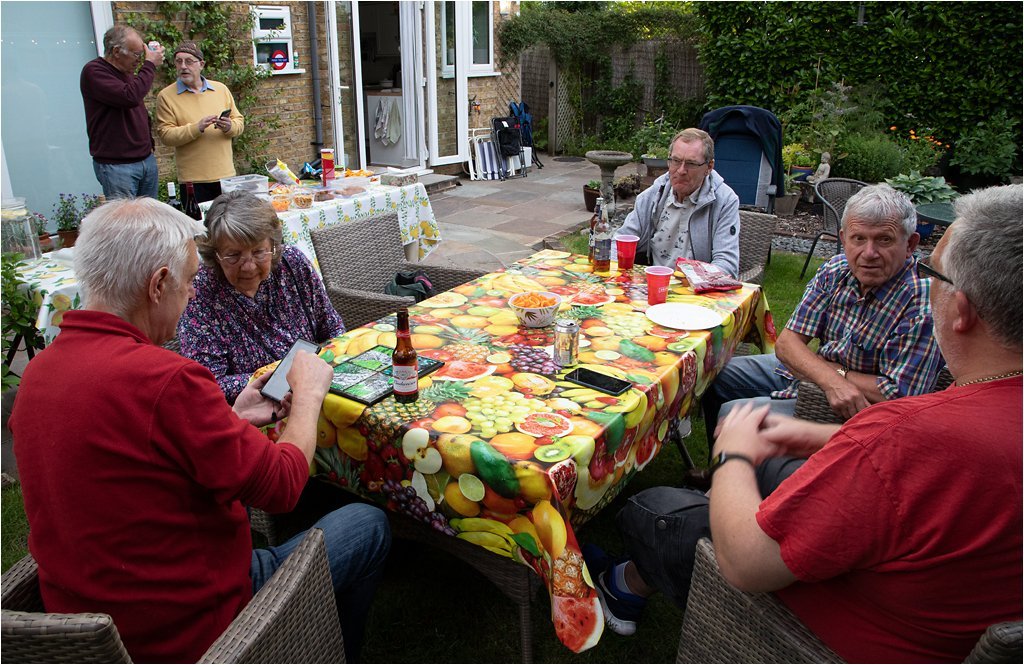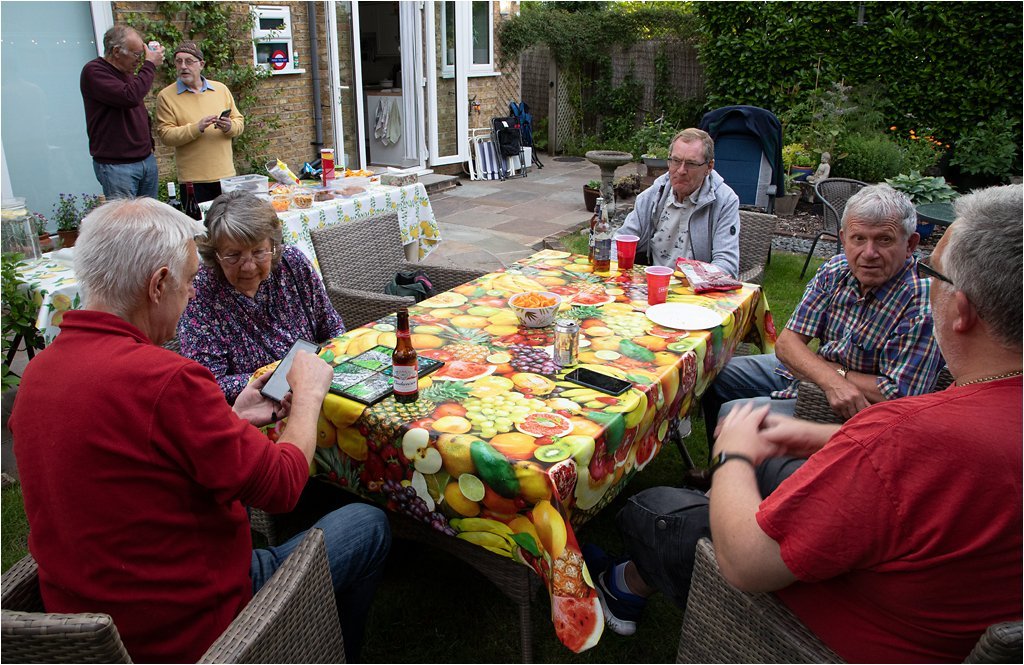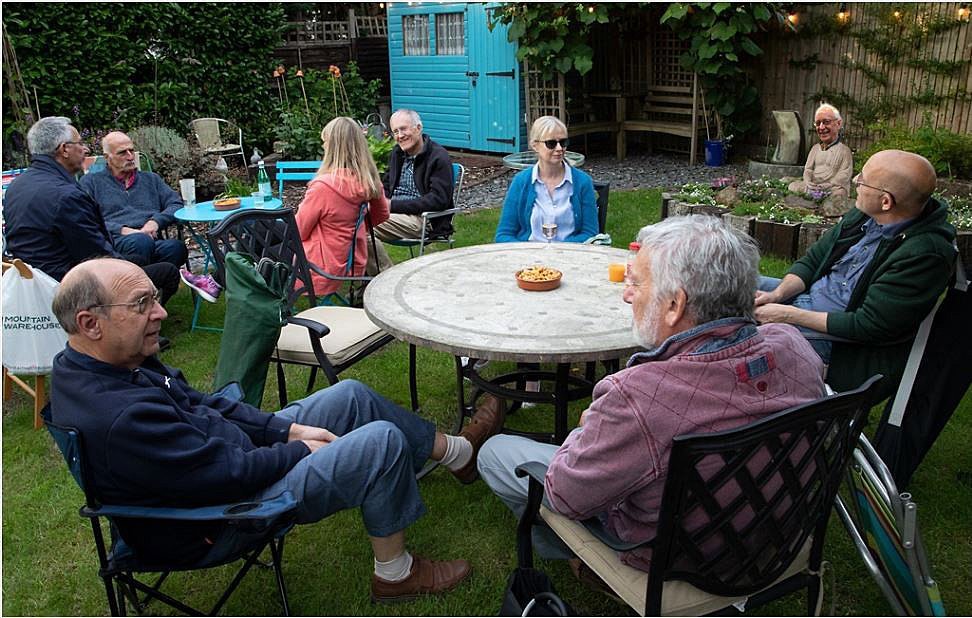 And finally our chilled leader..