Studio Portrait Photography
I thought i would start a topic on Studio Portrait Photography. I start this blog by stating I am Dyslexic, so if I make a mistake so be it. I would not normally do any writing and blogs or anything where my dyslexia would show itself.  But here i am. 
I have had a passion for photography  since I was 6-7 ish when I was given a broken Box Brownie and used to go around pretending to take pictures of anyone I could find.
Jump forward many years and my Photography has come and gone but always underneath, I gravitate back to portraits and continue to do so.
For many years now I have as I am sure many of you would have, collected  quite a lot of photography kit, which enables me to indulge myself
in Photography.
During my short time at Photocraft i have notice a few people showing an interest in Portrait photography. I am about to take a journey back to basics with Studio Portraits starting with self Portrait.
I am not sure how this will look or unfold but if there's any interest or if you have any comments or advice,  please feel free.
Topic starter
Posted : 14/11/2021 9:29 pm
Hi Joe. Thanks for posting this. I know that the evening me, you, Chris R and Vince had was really good and more fascinating than I thought it might be. I'll share some of the images from this soon. 
Looking forward to seeing how you go with this. 
Posted : 15/11/2021 2:18 pm
So to start with i will look at doing a self portrait and what is needed.
Equipment:
1. Camera not sure which one yet, and the same for the lens.
2. Tripod or something to steady my camera of choice.
3. Some form of light 
4. Some form of trigger for light and camera
5. Backdrop and reflectors etc
6. Anything else
Ok so as i said before i have collected a few bits and pieces over the years. well quite a bit as it turns out, most of which 
was given to me by a pro photographer i was assisting who was having a clear out, after his wife gave him a ultimatum to clear out his stuff  
or clear off. 
So I was able to get a few bits and pieces and added to stuff i had picked up along the way. well let's say the list is long.
I want to start with some  goal's,
1.To produce and be able to replicate and professional well lit, sharp, photo of myself.
and be able to shoot anyone who sits in the same spot and get the same well lit shart photo.
2. To be able to make it as fuss free, flexible and in my case, wife friendly as possible. setup. Don't get me wrong
my wife is very understanding. about my hobby but their will be limits.
3. To get to the stage where I master or perhaps tame this set up so I can relax and get all creative rather than worry about hardware
or settings and just enjoy what I can  get out of the subject.
I consider this my statement of intent to myself. 
I have taken many studio based pictures in the past and got what i consider some very good results. And by that i mean stuff I look at and really like.
I have assisted a number of professional portrait and commercial photographers over the years. and attended and assisted many studio nights at photographic clubs. so i have a good idea. what to do, but it is one thing to be shown lighting and watch and partake in the set up of a studio session but another when you are responsible for it all yourself.
I have also my organised own studio shoots at home with real people and they were quite good, and produced some good results. 
With that said I need to outline what to me makes me happy and full of joy when it come to photography.
I have this equation in my head which in itself contradicts most if not all of my goals at some point.
I love a shot that is sharp. well lit. and to me is pleasingly framed. This is contradicted by if i see an expression or something that catches my eye I am all about that and I must take the picture even if the light is wrong or the framing is not quite correct. 
This is  a good point to lead in to my goals that if the light is under control and the equipment is sort of set up then i can afford to relax and enjoy being creative. Catch that moment, see a special something  and get that shot. 
Topic starter
Posted : 15/11/2021 5:25 pm
Hi Joe,
Like Brian I'm also looking forward to see where this goes.
Posted : 15/11/2021 5:26 pm
Ok then I have given some background and laid out some expectations. I will now start to work out the practicality of this process.
Lights I have studio strobes, constant lights "LED"  and on off camera flashes. which one I choose depended on a number of factors,  which are
1. Quality and Quantity of light.
2. Ability to Modify and  manipulate the chosen light  
3. Environmental constraints ( size of the space you are working in etc
Quality/Quantity of light
This will directly affect  how the light and shadows and the overall professional look of the shot will be. The more powerful lights will give me more flexibility as to how and where I put the lights. that is not to say that you cannot get good results with other lights. but in this case I want to increase the odds. 
Modify and Manipulate light
Parabolic umbrellas, softboxes, flags, beauty dish, reflectors etc all good ways to modify and manipulate light but also is a white /black sheet
can do some of jobs as well as a plethora of other DIY solutions.
So i have chosen  mains powered studio strobes for their power and flexibility they give me combined  with a number of modifyers as needed and depending on the type of shot I will be taking and the space i will be working with.
Environmental constraints (room size and height )
I must also mention backdrops I have a few options both collapsible, pole hung options and a few others depending on space . all of this to help control the how the light/ shots will look and how much post production i will have to do. I will also need a  light meter and string more on that later.
Topic starter
Posted : 15/11/2021 10:39 pm
Fowling on from last post I will be using these items:
3x studio lights ( Elinchrome )
2x strip boxes ( narrow soft boxes)
1x 165mm parabolic umbrella 
1 very large collapsible backdrop with black and white sides
2x flags ( large foam board sheets with white and black sides)
various handheld reflectors 4 colour 
4x triggers for strobes 
1x trigger for camera 
various stands, clamps, and cables 
stool to sit on
Nikon D800 
lenses 50mm 1.4, 70-200mm 2.8, 85mm 2.8, 24-70mm 2.8
light meter 
string 
I will be tethering the camera to my macbook so i can see the results. the intention is set up the lights sit on the stool and remotely trigger the camera and lights  .
To start with the light will be set with the two strip boxes to my left and right side of me and the key light off center in front raised 45 degree angle to me and facing down to me ( subject to ceiling height ) 
The two flags will be covering the side of each strip boxes black side facing the camera this will stop the light from them bleeding towards the camera .
I will consider this the default setup. you should always have a default setup which you can reset to if you find that the changes you have made  just do not work, especially changing  light position and Light output  measured at the subject. I will aim for f8 measured at the subject for the key light ( the one in front of the subject ). and 1 or 2 stops less for the side lights ( strip boxes ).
Topic starter
Posted : 16/11/2021 6:10 pm
you may know these two models. This is what i want to achieve, these were taken on a trial set up i did a few weeks ago.
Topic starter
Posted : 16/11/2021 6:27 pm
Following on from previous entries. Myself and Vince had a little studio day at my house. We had decided to see Vince could  get consistent well lit repeatable shots in my studio setup .
We started the day by going down the Cafe for a pre shoot meeting ( thanks for the breakfast Vince ) , we disgust our expectations for the day.
The discussion was around trying to simplify the studio setup and make it easy for anyone to get good results, and build knowledge and once we get more comfortable start to play with the light to get different shots.
This was the setup we started with
 what we have is a really large collapsible reversible  black one side white the other backdrop clipped to a background support system designed for paper roll backdrops.
1. 163cm collapsible   parabolic umbrella Black with silver inside. 
2.   collapsible strip softboxes large.
3 light stands 1 wheeled with a boom arm for the big parabolic umbrella.
1 x Elinchrom studio lights 500w again for the big parabolic umbrella. we had the light set to its lowest setting
2 x Interfit 150w lights in each strip boxes 
Vince did all the shooting and I was the Subject Vince went to the dark side and chose to use his Nikon 
D550 i think.
This what we got with one of the  first attempts
After a while we ended up with just the Parabolic and the settings were 1:160 shutter speed ISO 100 and metering at F10 at subject nose.
We had a white foam core board as a reflector reflector  to my left shoulder and the parabolic was off center left side of me high and pointing about 45 degrees down to me and about 6ft away from me   
Topic starter
Posted : 23/11/2021 5:33 pm
Nice stuff Joe! Just seen some moody bloke's photo a few posts above as well! 😐 
Posted : 23/11/2021 7:03 pm
Nice stuff Joe! Just seen some moody bloke's photo a few posts above as well! 😐 
Posted : 23/11/2021 7:05 pm
Thanks Brian would love to see some of the shots you took from the first shoot
Topic starter
Posted : 24/11/2021 8:36 am
Hi all really looking forward to our evening in the hall doing some studio photography, and interested to see how the monday zoom meeting goes.
in order to stimulate interest I share some pictures taken on a few sample shoots with my model Vince and Brian. taken in a similar set up to the one we will be using on the 16th.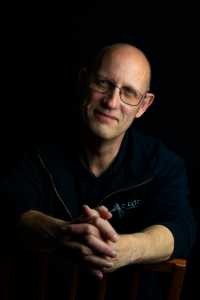 Topic starter
Posted : 08/03/2022 5:19 pm