Match-a-Slide competitions were a regular feature of the club's programme in the days of film but fell out of favour with digital because of the need for two expensive projectors. Last Wednesday's competition was made possible by Epsom Camera Club kindly lending us a projector. The club is booked to participate in two Three-way Match-an-Image competitions with other clubs later in the season, so it was thought a practice run at the club would help hone our matching skills.
Mark divided members into two equal-sized teams with an even distribution of people from Level 1 and Level 2 in each to make it fair. And to involve as many members as possible, it was agreed that at least two images from everyone who submitted any would be included. As it turned out, fifteen people from each team did, which is a significant proportion of members, so a big thank you to everyone who took the trouble to take part.
Deciding whether two images 'match' or not was no easy task for our judge David Harford, especially having to deal with the loud heckling (might almost say barracking) from members of both teams trying to influence his decision. David played the part perfectly, deliberately vacillating over his choice in order to wind everybody up.
This type of competition drifts into the surreal towards the end as the choice for an attempted match diminishes. With the final pair of course, there is no choice. David appreciated this fact and relaxed his matching criteria as the contest approached the end game.
The evening was a riotous success that no one could have failed to enjoy. This was due in no small part to David's good humoured commentary throughout. He said at the end how much he had enjoyed the evening, particularly as he was able to relax and get away from the stuffy seriousness of straight competition judging. He sounded as if he meant it – so thank you David for helping make it an evening everyone will remember.
To give those who missed it a flavour of the evening, a selection from the pairs that were awarded 'matches' follows. Try to figure out what was behind the judges decision. The first of each pair was the first image projected with the 'matching' image beneath it.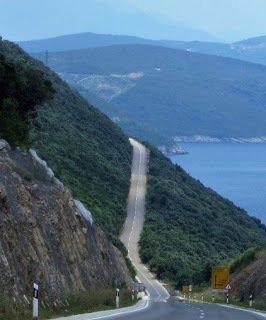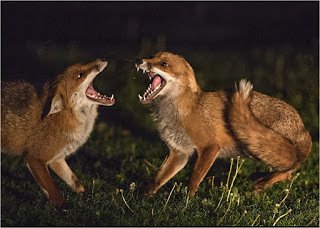 The final pair – deemed a 'match'..
David, we love you!
Oops.. nearly forgot. Mark's team won by one point.