Eddie Hyde ARPS of Bookham Camera Club was welcomed back this evening to judge the first of our two monochrome print competitions. The first print up in the Standard Class, Camouflage by Steve H, was just two eyes on white. Couldn't tell whether it was an Arctic hare, a white rabbit or a dove, the camouflage was that good and I expect Steve like the rest of us was interested in how the judge would react to it.
Eddie described it as 'bold and courageous' and encouraged us not to be afraid of trying something different in our choice and handling of a subject. He returned to this theme several times during the course of the evening where the photographer was clearly trying to 'push the envelope'. Not that any of these pictures scored top marks, but I reckon he was adding around 2 points for bravery and innovation to each of these entries.
He pointed out that we instinctively pick up our cameras when we see something picturesque or charming, but choosing a subject simply for its potential to make a good photograph is a skill to be nurtured. Quoting as well as I can remember – 'It's too easy to take a mundane picture of something beautiful, but it takes bravery and vision to find beauty in the ordinary.'
The winning entry in this class was Chris R for Veteran Car Run – 1903 De Dion Bouton, so congratulations to him.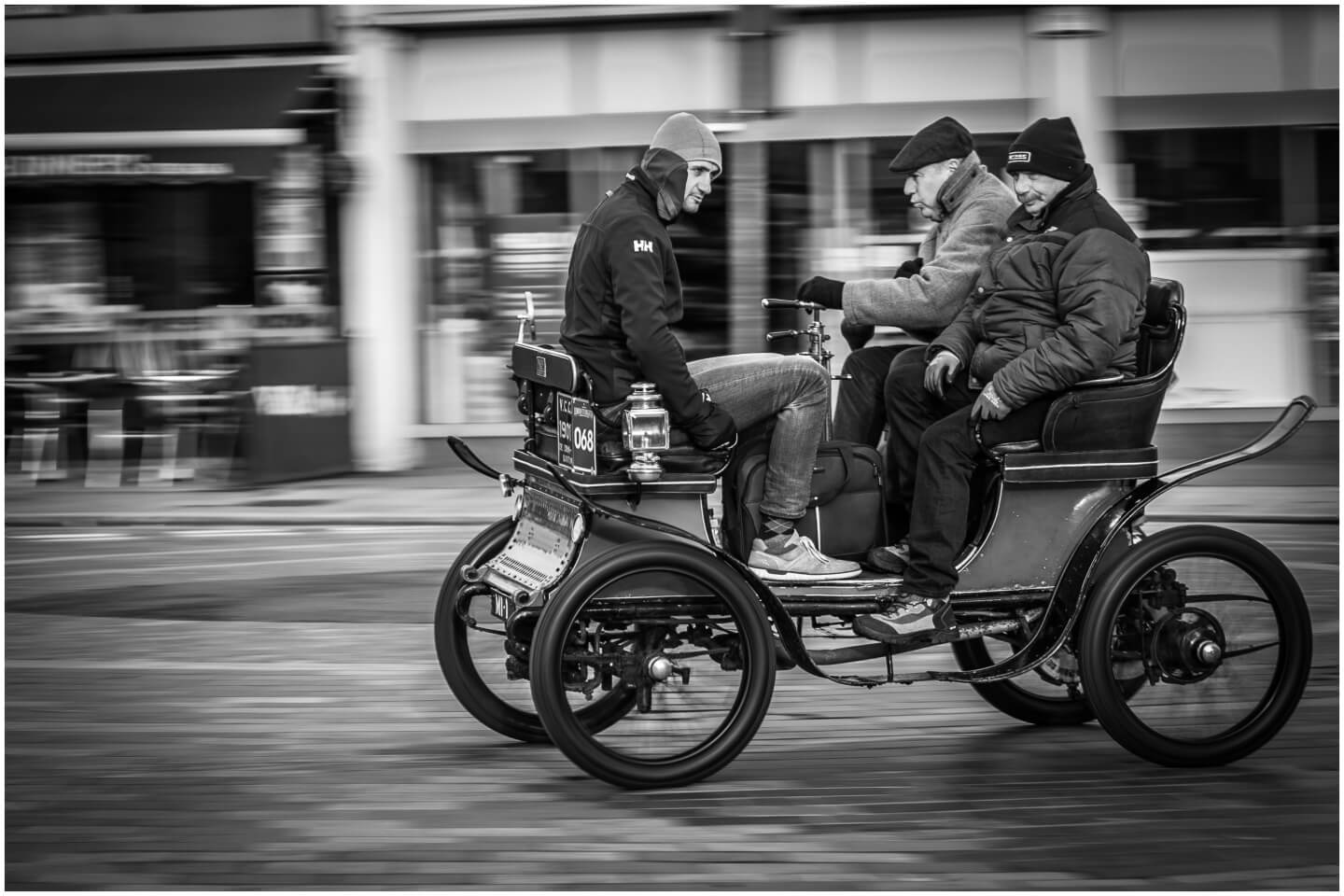 Eddie commended the perfect combination of shutter speed and camera pan giving a pin-sharp rendition of the vehicle with some rotation blur of the wheels and enough blur of the background to suggest movement and to focus attention on the subject.
At the start of the evening Eddie said that for a picture to be successful, it has to engage us in some way. Maybe this was why he was a bit hard on those where the eyes or the face were not clearly visible.
OK, when you look at someone, you look them straight in the eye because the eyes can convey more hidden messages than any other part of the face or body. We do this instinctively, but I would argue that this can make the eyes an unwanted distraction in an image if your aim is to direct the viewer's attention elsewhere, the body language or attitude, for example. What we are talking about is making a picture that works the way you want it to, not holding a conversation with it!
The 10+ winner in the Advanced Class, went to Mandy for French Bulldog Puppy, so congratulations to her. A full-on portrait looking straight into camera with big beautiful eyes.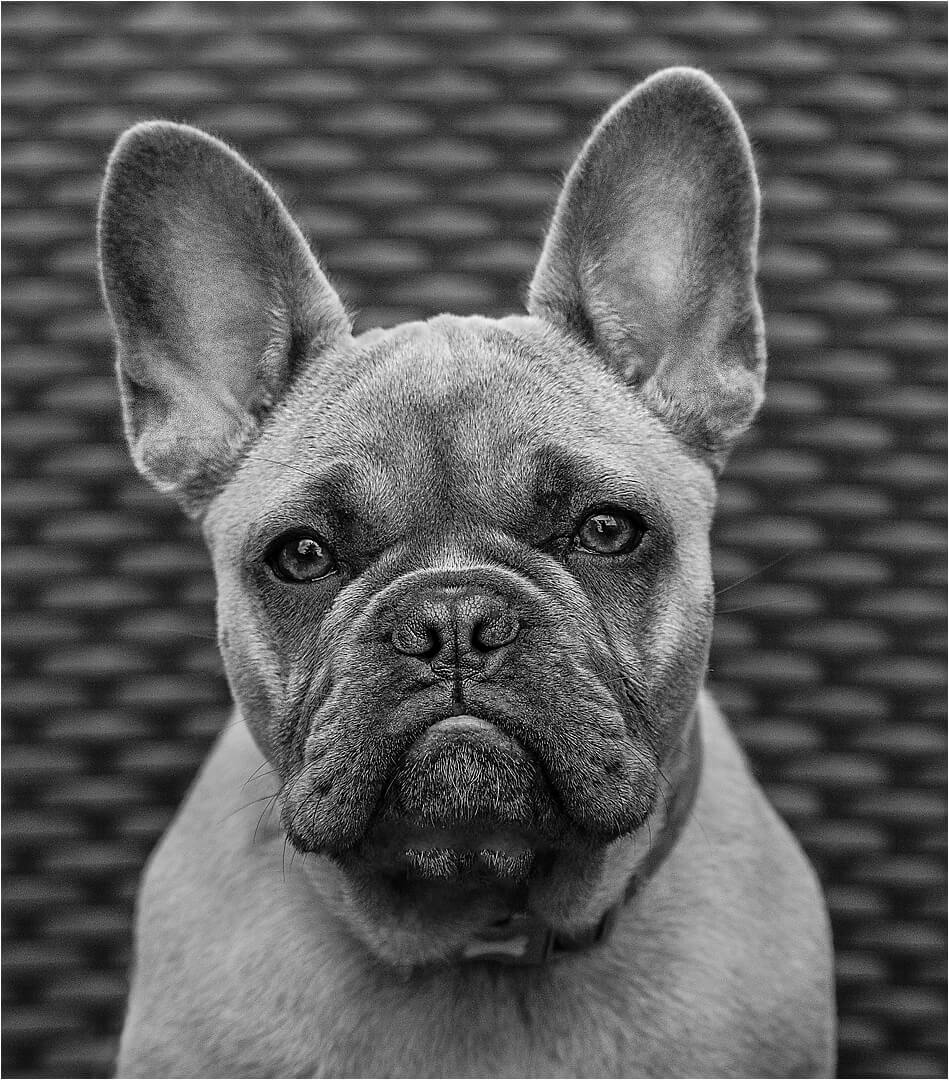 There were two other 10s in this Class, so well done Alfred for a superb character study entitled Simon. Alfred joined the club very recently, so welcome aboard Alfred. You clearly know what you are about and we look forward to seeing more of your work.
David H earned the other top score with Paul McDuffy – Artist. This was another character study, but in contrast, this image was photographed unposed in situ as the artist sits peering over his glasses, presumably to inspect the punters come to examine the artwork that surrounds him.
Eddie referred more than once to the high overall quality of the monochrome work produced by club members saying it was a shame that he had to discriminate between them for marking, but that was his job. Thanks Eddie for a very enjoyable evening and for your constructive commentary and fair marking.