It's here, the new programme for next year.
As we head into Christmas, have a thought for the New Year and all the photo evenings the Photocraft committee has organised for next season.
There's a good diverse selection this year covering a wide range of subjects from indoor table-top photography, pixel counting and sharpening, to our Where in the World evening with built-in quiz and the Coach trip to Chatham Docks in June.
In between all these there is the usual spread of competitions exposing us to some honest and objective feedback from the experienced judges but also giving us the chance to have a bit of a moan about the marks meted out.
The first meeting in January is a portraiture evening so what better time than Christmas to capture that something special in the people around us.
Happy Christmas everyone,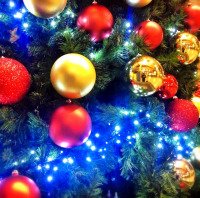 For the programme, use the menu on the right of this screen or the link below.
http://photocraftwallington.blogspot.co.uk/p/photocraft-programme-september-to.html
#cameraclub #Photocraft #programme #wallington