It is always good to welcome Don Morley to judge our competitions. A man with a lifetime's professional experience in photojournalism; what he doesn't know about photography wouldn't cover the back of a postage stamp.
It was encouraging to see so many entries in Level 1 considering the extra effort and pain needed to turn a digital file into a successful print. Don was encouraging to all entrants in this level with gentle constructive criticism on technique or content. I am sure everyone who entered at this level felt they learnt something without being disheartened where their efforts may have fallen short of perfection.
But there must have been something in his tea because he came out with all guns blazing when the first three Level 2 prints were put up (two of which were mine!) because they were slaughtered. When the fourth was presented, he said perhaps he should start commenting from near the exit door.
As one would hope and expect at this level, technical criticisms were fewer and the pictures separated more on concept and composition. It came down to whether a picture 'worked' or not. If it didn't 'grab' him, it didn't score well. I thought it was interesting that he did not criticise pictures that did not conform to the conventional camera club 'rules' of composition, provided the picture 'worked'.
Being able to recognise when a picture is working is the Holy Grail of good photography. I always listen hard to those judges able to make that distinction, and continue to believe for my sake that this is a skill that can be learnt with practice. Vain hope perhaps.
Well done everyone who entered the competition and congratulations to those achieving top scores.
The 10+ at level 1 was a beautiful night shot Blue Line to St Paul's by Maureen
Another new member entering a print for the first time and awarded 10 was David A with Southwest Cyprus, west of Coral Bay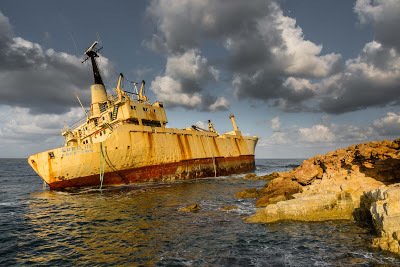 The other two 10s at Level 1 were Little Owl; with Attitude by David M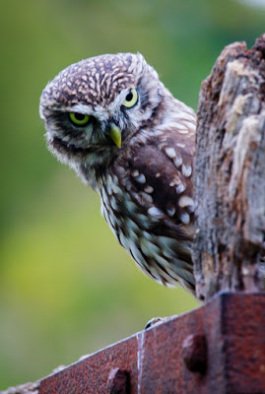 and Bruarfosse waterfall, Iceland by Sharon.
At Level 2, Dave S gained the 10+ with Balloons
also receiving a 10 for his seasonal Robin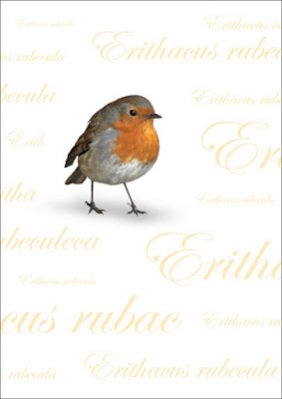 Two more 10s were awarded at this level, David H for Heron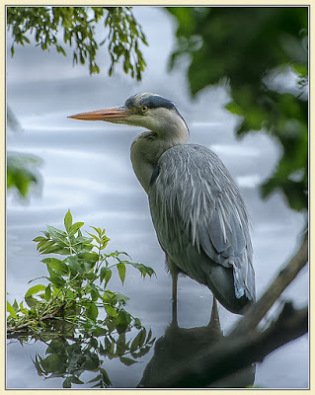 and Martin F for On Dungeness Beach
Half of these award winning pictures were from new members, so it looks as if us old hands will have to watch our backs and up our game for future competitions!