Hello all,
The first thing to say is well done to everyone who put in entries for this week's competition! A record number of photographs up before our judge, Eddie Hyde. It was particularly good to see the turnout for Level One and here's to more of our newer members taking their first steps into the wild and wonderful world of competitive photography!
Congratulations now to our Level 1 entries getting the big 10, especially Kevin with a double success.
Level 1: Kevin Brookes (10+) – this wonderful Peacock Portrait
Level 1: Kevin Brookes (10) – Swallowtail Butterfly
Level 1: Chris Heckford (10) – Gazing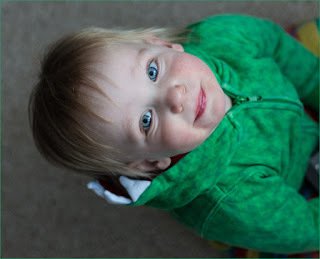 Level 2 provided us with another array of wonderful photos to enjoy and congratulations are due to:
Level 2: Graham Simms (10+) – Northumbrian Winter – Wonderful capture of a stormy sea.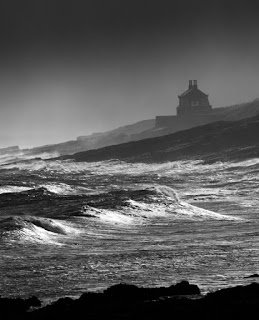 Level 2: Mandy Byatt (10) – Dragonfly in Flight – Sharp and perfectly caught in motion
The evening opened with a flurry of images captured on days out with family and friends (e.g. see Chris's above). Our judge provided some interesting comments on these sort of photos…specifically that, whilst they are sure to be enjoyed by said friends and family, do they work as well if the viewer does not know the person in the picture? Suffice to say, this one from Chris did but our judge was not convinced by many of the others.
Eddie also gave useful insight into what should be included in the PDI. Don't be afraid to crop in, to give your image a main subject, or to remove the dead spaces from your original image. Sharpness too, plus ensuring you are focussing on the key items you want the viewer to see and enjoy.
Converting to mono may also work for some photos where it can add that extra dynamic to what may have been an otherwise flat image. In fact, there was a clear message that using software correctly will definitely enhance the photograph, so be willing to experiment.
It also does not pay to have too much going on within the frame. Eddie made more than one reference to areas "fighting" or "competing" for the viewers attention as there were some colourful entries for him to judge.
The one key word I heard our judge say time and again was "ART". Personally, this is the first time i have heard a judge make this a key issue in his thoughts of the images he is scoring. "Would I have these on my wall?" "Do I enjoy this photograph?". I have heard these many times but Eddie was the first one to specifically refer to art as part of his judging criteria. Now, I may not know art but I know what I like and it will be interesting to hear if other members take the art aspect into the making of their work, especially for entering competitions.
In closing, it will be great if we can keep up the number of entries at this level – I for one would be happy to have a rule of a maximum of two entries if it allows for more of us to enter.
Enjoy and see you next week.