Being a competition judge is difficult. You have to put aside your pet likes and dislikes (including squirrels in the case of last Wednesday's judge!). Giving robust, but encouraging, critical feedback is a real art. Most of us at the receiving end of photo judge's comments tend to hear the negatives more than the positives. It was good to hear plenty of accolades for our photos from the competition judge last Wednesday, Steve Lawrenson.
Amongst other things, Steve praised pictures that were well-seen, told a story, had a good sense of drama, were well lit, had a good range of colours, displayed a sense of humour, contained good leading lines, were nicely focused on what needed to be in focus (not always the eyes!), were the product of a 'nice idea', judiciously placed objects and people, gave a good sense of place, were almost abstract, caught the right moment, conveyed a sense of mystery, were well-framed, expressed a nice feeling, gave a sense of scale, moved the camera intentionally to good effect, gave the subject space to move, had well-controlled exposure, still had some light in the sky (night pics, that is), used triangles to heighten tension and drama, contained some nice action, balanced foreground and background well, and had a good overall feel. Just realised that was a rather long sentence! But they were at least some of the things I jotted down, with the help of a torch, as he was speaking.
There were lots of brilliant entries, including a veritable flock of bird images at level 2 this time – one of which was the well-deserved winner. So, what was the judge really looking for? All is revealed at the end of this short video that I recorded with Steve just before he started weighing up our entries –
Photo Judge – Steve Lawrenson from Phil Richtea on Vimeo.
These were the top Level 1 entries: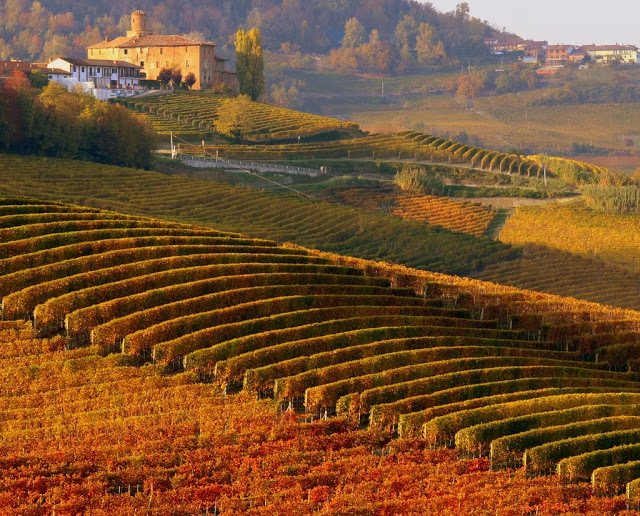 Vineyard Hill with Autumn Palette – Anna Borsarelli (10+)
Champagne Sunset – Kevin Brookes (10)
Launching the Poppy Appeal – Joy Szott (10)
And these were the top Level 2 entries:
Spotted Redshank – Qasim Syed (10+)
Waiting for the Train – Mark Bulle (10)
Carshalton 5th November – David Pelling (10)
Thank you to our judge, Steve, and to all of you who participated in this week's competition.
By the way, some of you may already use Google's excellent post-production software called 'Snapseed', for iOS and Android tablets. If so, it's worth updating your app, as Snapseed now supports RAW files, even for Olympus, in both Android and iOS versions. It has also introduced useful new features, such as the ability to automatically locate and highlight faces and sharpen eyes. It's worth trying out… and it's entirely free!