So, after being reminded ad nauseam about the required image dimensions for the new projector, it all went a bit pear-shaped anyway. I hope Level 1 contestants will accept our sincere apologies for the small slice cropped off the top and bottom of their projected images. Cropping is the most powerful tool in our armoury for adjusting composition so it was a great pity it was messed up for you.
Our projector has a higher native resolution than the laptop driving it, so the laptop screen can't display the whole of the image at full size. The projector is designed to 'mirror' the laptop so if the laptop crops bits off, so does the projector. We knew about the potential problem which should have been solved by turning off the laptop display during projection, but clearly it wasn't with DiCentra for us on the night. Thanks Chris H who managed to fix it during the tea break by changing the laptop's screen resolution.
Our judge, Darren Pullman, upbeat as always, took it all in his stride and, to his credit, used his imagination to restore parts of the images the technical issue had ungraciously cropped off. He said that in some cases he thought the crop might have actually improved the composition. Darren must have thought we looked like a bunch of amateurs (actually we are a bunch of amateurs!).
Well done everyone who entered and the generally high standard is reflected in the number of photos scoring the top mark: 6 in Level 1 and 2 in Level 2. Here they are (just click on the images to see them enlarged):
In Level 1, congratulations to Chris H for his 10+ winning entry The Intrepid Explorer .
And for his second 10, End of a hot day – taken on a mobile phone apparently!
The other entries awarded 10 in Level 1 were:
BA Tower Brighton by Joy
Wow! by Jeff H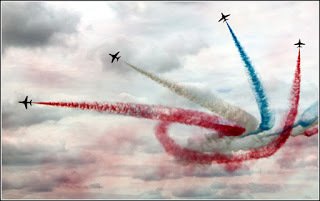 Tewet Tarn by Sharon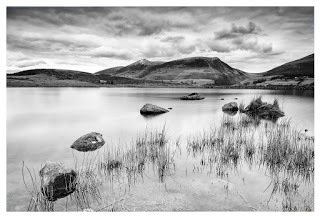 and Contemplation by Kevin.
All stunning images guys and well done.
Darren was not so generous with his marking in Level 2, awarding only two 10s – perhaps he was trying to tell us something?
The overall winner was Dave S with Dungeness, a beautiful seascape.
The other 10 in this category was the astonishing White Rainbow by Rosh K.
A great evening in spite of the glitches, so onwards (and hopefully upwards) in the season to come.