Who would want to be a camera club judge? It must take some bottle to stand up in front of a roomful of people evaluating their work in the full knowledge that each one of them is quietly evaluating your competence as a judge. Ugh! Wouldn't be for me. But without the services of people willing to take on the job, we would not be able to run competitions, so I take my hat off to all of them.

Unlike in a court of law where a defendant has the right of reply, in a camera club competition, we have to sit with our little rosebuds tightly closed while the judge methodically pulls our little babies apart. That crop that looked perfect to us is in the wrong place, or that 'distraction' we edited down 95% is still a distraction and lost us a mark or two. Do our judges feel as nervous making their comments as we do listening to them I wonder?

This evening we welcomed an SPA judge new to the game, Tim Clarke LRPS of Godalming Photographic Club. Tim has run a picture framing and gallery business in Shere for 30 years and is a keen photographer. Inevitably, as individuals, we may have felt that he missed what we were trying to achieve, but his comments were as helpful and constructive as we expect from the best of judges.
There were 3 entries in the Advisory class submitted for comment but not marking. They were all excellent animal shots, presumably from the same member and Tim offered some suggestions on how they might be improved.

The overall winner in the Standard Classic was Kevin with Light Fantastique.
Tim described it as artistic and very enjoyable but had no idea how it had been done. My guess is that it was a plasma ball light which is dim and constantly moving so must have been challenging to get the exposure right.

Congratulations to him and to Barbara whose Lakeland Beck was the other 10 in this class. Tim described this as a lovely classical landscape, perfectly exposed and composed.


The overall winner in the Advanced class was Steampunk by Joe. We are coming to expect some really nice portrait photography from Joe; indeed there was another captivating low key portrait in this competition by him, Eye Contact, awarded 9.5. As for Steampunk, I'm too long in the tooth to have picked up on this new genre so had to look it up. Interesting .. and I think I like it. Tim certainly did and loved the sinister feeling of this striking portrait.

The other three 10s in this class were awarded to Mandy. Only I know the amount of time and effort she puts into her garden wildlife photography. It pays off but it is hard-earned.

Grey squirrels I am convinced are completely mad and with Squirrels Kick-Boxing, what more convincing do you need? Fabulous shot.

Starling Confrontation was another fast action shot perfectly captured of these lively garden visitors. For such a highly gregarious bird, it amazes me how much energy they expend squabbling with each other.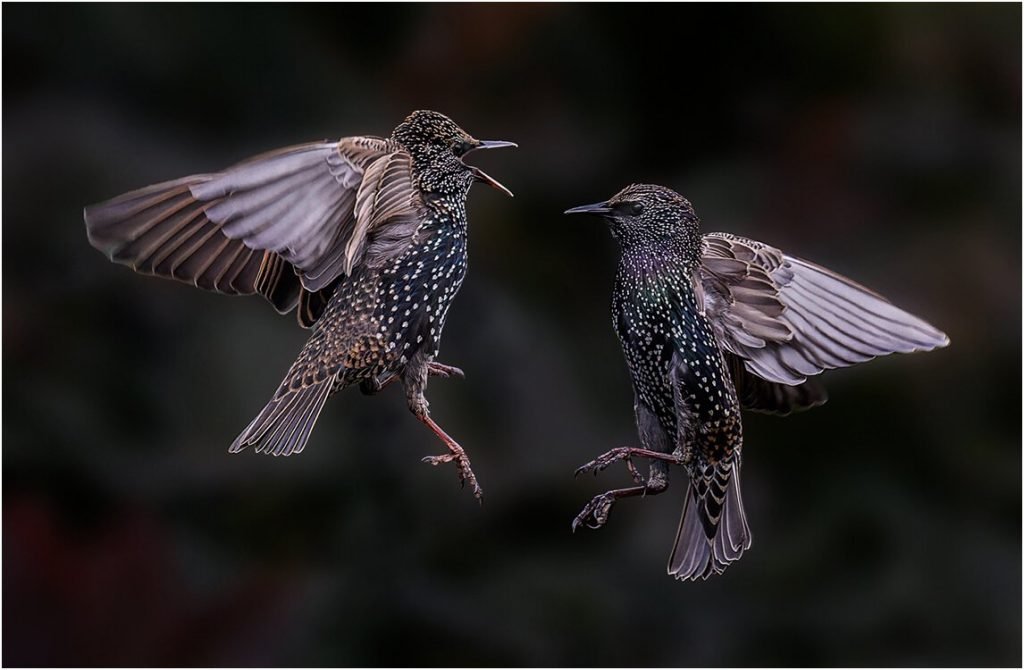 In complete contrast, in Zoe, 8 weeks old, we have an irresistibly charming portrait of the neighbour's new kitten.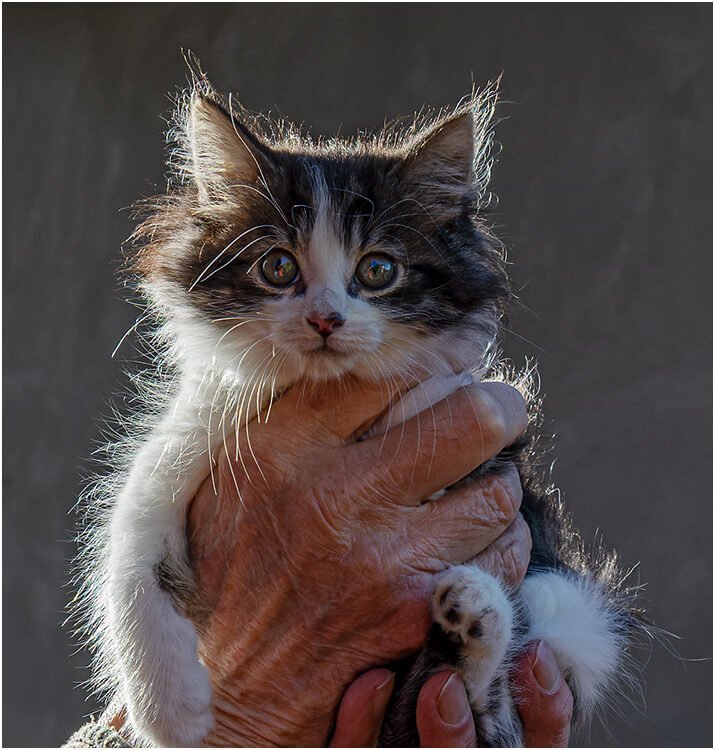 Congratulations to all our winners and well done to everyone who entered a healthy total of around 50 images making for a really enjoyable and entertaining evening. And our thanks to Tim whose marking was fair and consistent with his comments so it is good to feel confident in having another judge we would be happy to invite back for future competitions at Photo Craft.