What a great evening and congratulations to all the winners. And there were some weren't there? Five tens in Level 1 must be some kind of record, and special congratulations to Christine A, and Chris H (awarded 10 for two photos), both new members. Some of us are going to have to watch our backs in future competitions, aren't we?
In Level 1, the 10+ went to Jeff Harmer for his superb shot of a racing dog called Low flying friend.
The other 10 was a very clever picture from Martin, Autumn reflections. It was the reflection of a tree, the image turned upside down so that its branches seemed bedecked by the leaves that were floating in the water.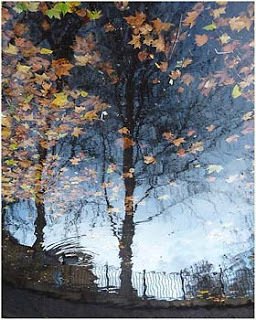 Christine A was awarded 10 for a beautifully backlit leaf mosaic called Green Canopy.
Finally in this Level, Chris H received top marks for two candid and unselfconscious pictures of two children playing in his garden. Don criticised the title of one of them saying he couldn't see the boy was running, although to me, the little chap had Running written into his facial expression. Concentration, his other portrait was an equally captivating image of a young lady in profile.
Don Morley awarded only three 10s at Level 2.
Dave S won two of them, the 10+ being awarded to a beautiful landscape Snowdonia. All about tonality and shapes with hardly any fine details, painterly in concept.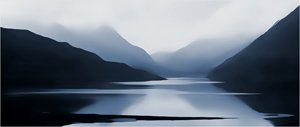 His other 10, equally atmospheric in its way, was of steam engines Simmering in the Sun.
Last but not least, Mandy was awarded 10 for Juvenile Starlings – Gotcha, the birds locked beak-to-beak apparently in mortal combat, one kicking the other in the chest.
David P was seen clutching a cushion and sobbing in the corner after his Selfiebombed with a score of just 5. Howard, bless him, put a hand on his shoulder and reminded him that having scored less than 7 1/2, he is entitled to put the picture in again. His little face brightened.
Remember, next week's meeting on 10th February is NOT at St Elpheges. We are meeting at the Cenotaph, Carshalton for an evening of night photography.