Love it or loathe it the PDI of the Year Competition is the culmination of the year's round of club competitions. The level playing field where those in the Standard section can pit their best efforts against the Advanced and show them what they're made of. And so it turned out..
For those of us who feel the only meaningful output for a photo is a print, it has of course been disappointing but we've had to accept it. I think there is case for a concession once we can get back into the hall allowing members to re-enter PDIs from this season as prints next year. Something perhaps for discussion at the AGM.
We were very fortunate to welcome Monica Weller FRPS, one of the most respected judges on the circuit, to assess our entries. Monica began by lamenting the dreadful time we've all had and she knows photographers who have not picked up their cameras for the past 14 months – sad and worrying. As we chose our pictures as the very best we have to offer, she was going to be quite strict on the technical quality. She wouldn't be taking any prisoners!
But she did say that if her comments sounded negative, it didn't mean that she didn't like the picture. They were intended to help us grow as photographers. Fair enough.
Each of you who entered will no doubt have taken her comments on board so there is no point in me trying to repeat them. However, she did criticise a significant number of the entries for being over-processed. Perhaps most of us have been there, whacking up the sharpening, the clarity or the texture sliders to give our picture more impact. If you subscribe to the PAGB eNews (and incidentally, any of you can) you'll find many of the photos look over-processed, and they appear to be rewarded and admired for the fact so anyone could be forgiven for thinking it's a great idea. I do agree that we should take special care with these controls to avoid ruining an otherwise presentable image.
So to the results and congratulations to Chris R for his winning image Brighton Bandstand.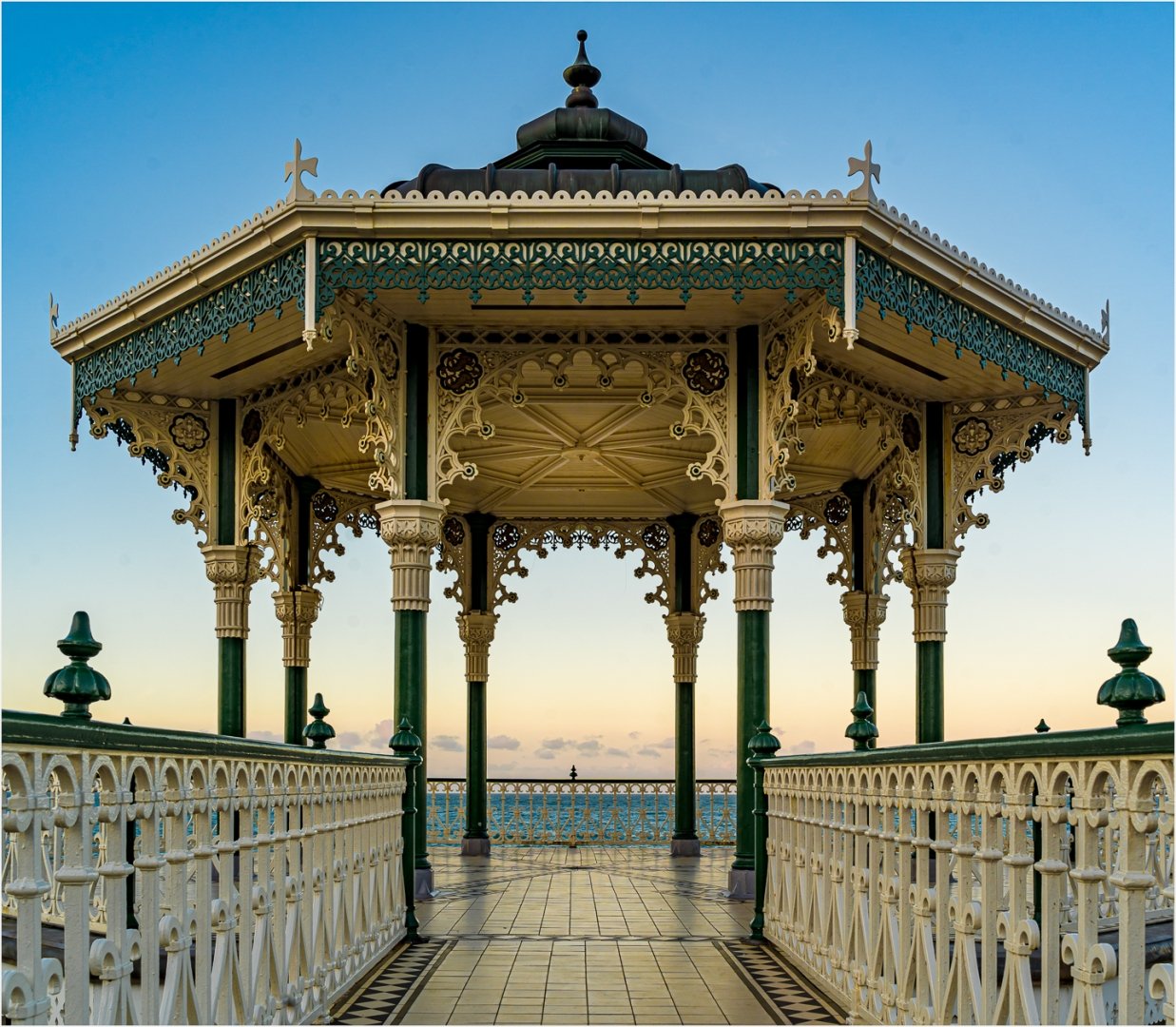 Monica said that it was not an unusual theme for a picture but the sheer technical quality made the image sing out. Everything you needed to know was there in the picture. A beautiful piece of work.
A close second, and she said she agonised a long time before deciding the winner, was A 'Monster' Wave by Dave S. She said she was very excited by this dramatic picture which had clearly involved a lot of work. I guess it was Dave's photographic interpretation of perhaps the most popular of Hokusai's woodblock prints 'Thirty six views of Mount Fuji'. What happened to Mount Fuji I wonder?
Monica chose three more Highly Commended entries. So congratulations to Chris R again for his Whitby Abbey and Town.
Also to Alfred for High Finance
and to Rosh for Coronavirus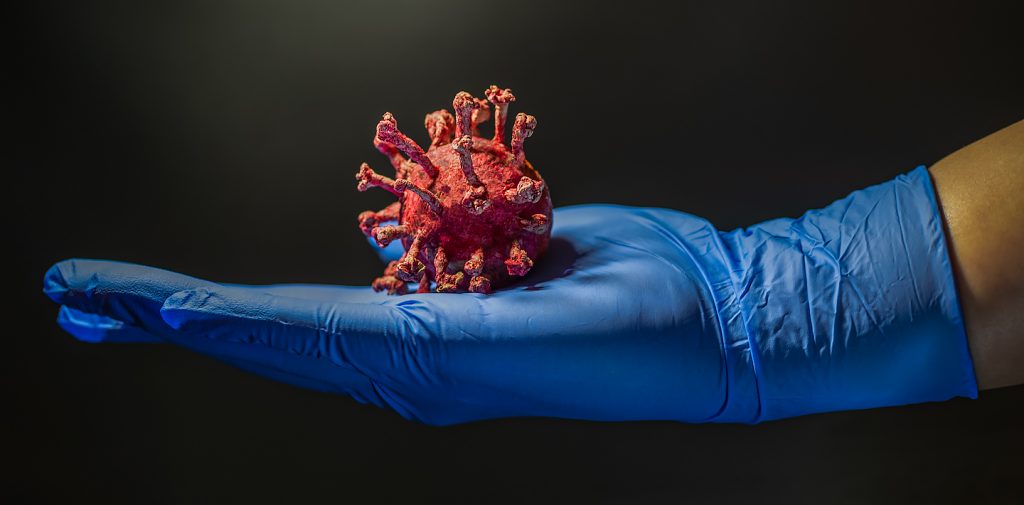 There were eight Commended entries, so well done to Rosh for a second award with Pelican
David A had two Commended images, Lockdown
and Sausage Sandwich
Alfred had a second success with Picnic
The remaining Commended images were:
Martin F for Separation..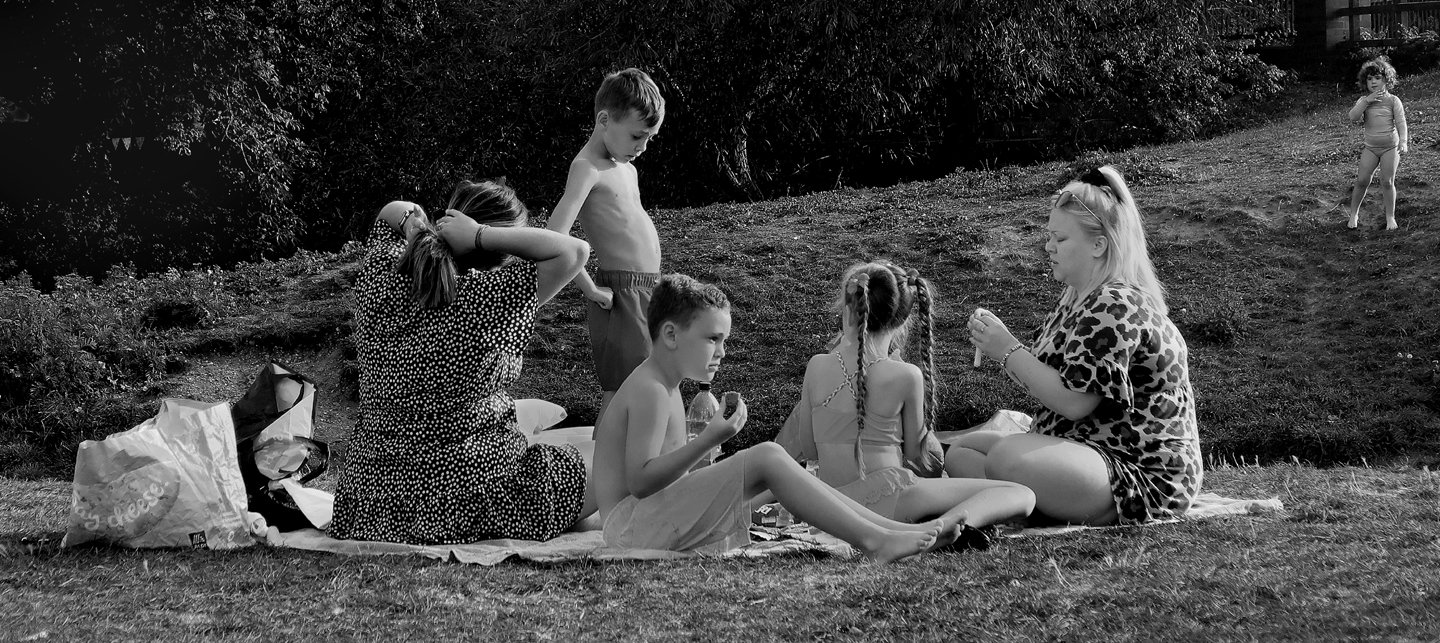 What do I do now, young Blue Tit by Mandy.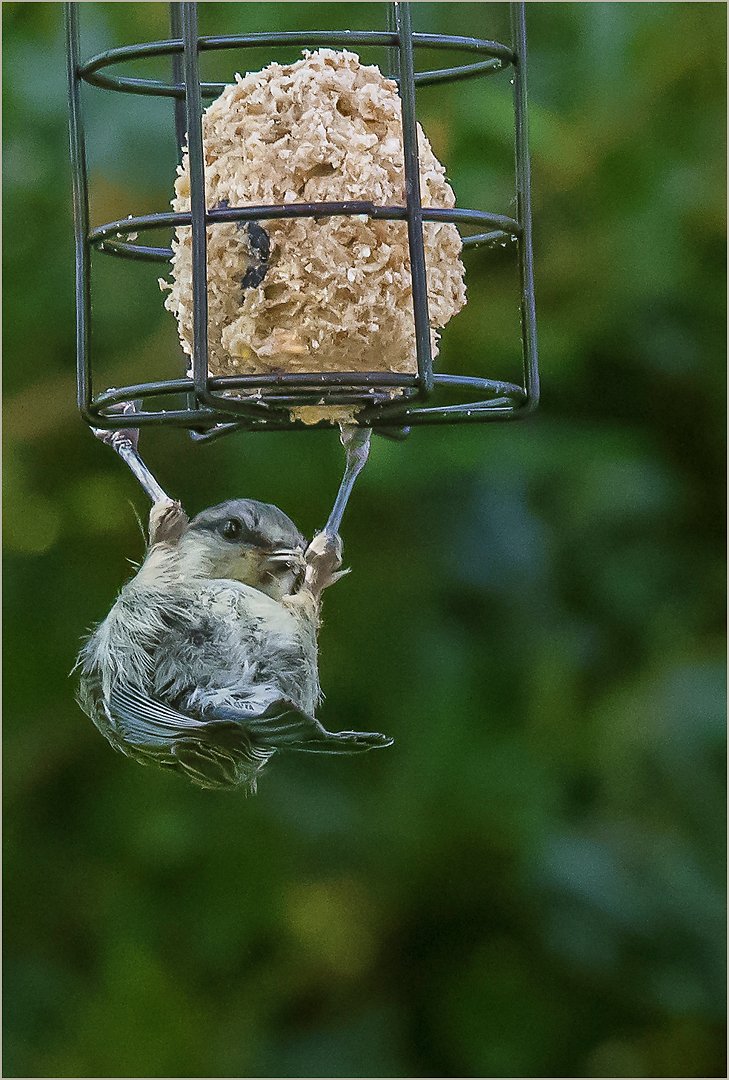 Little and Large by Brian
and Predator by David P
I think we all had something to learn from what Monica had to say, particularly about the importance of careful post-processing if we want our pictures to be successful. A fascinating evening – thanks Monica and we hope to see you again soon.