It was like Groundhog Day, déjà vu, all over again! This Wednesday we entered our 2 favourite PDIs and 2 favourite Prints that had been previously submitted to any of the externally judged Club Competitions this membership year. It was not necessarily for pictures that had scored highly before, but we certainly saw a good crop of previous winners.
The judge was Don Morley, stellar ex Fleet Street photographer and picture editor. In one sense he had the easiest judging task in the world – the images had almost all been rated very highly by a previous judge. But, in another sense, he had a really difficult task – to whittle the excellent submissions down to three Print winners and three PDI winners. Well, in the end he actually cheated slightly and awarded joint second places in both categories!
It was great to revisit many of the stunning winners from our competition evenings throughout the year. Seeing the images again was like being among a group of old friends – especially as I guess we each recalled some of the stories and techniques behind the photos, shared by the respective photographers during the year. We fondly recognised the images that we knew had been expertly Photoshopped, carefully edited in Silver Efex Pro, shot patiently under a cold night sky or even taken in bed!
Don described himself as a 'nit-picking judge' and he certainly didn't let people get away with wonky horizons or not enough depth of field or over-long captions or pictures that failed to excite him or get his interest going. But, most of the time, he dealt in superlatives – the photos were 'gorgeous', 'lovely', 'atmospheric', 'pin sharp', 'commercial', 'super quality', 'full of impact', 'taken by someone who really knew their camera', 'had oodles of quality', and so on. The accolades kept piling up and were a tribute to the excellent quality of photos regularly submitted by Photocraft members.
No scores were given this week. The best photos were held back and the very best were ranked first, second and third. It showed how subjective the art of judging is, as not all the 10+ winners from previous competitions made it into those categories. Assessment could vary in either direction and photos occasionally did better than they did originally (a foretaste maybe of our 'Second Chance Saloon' evening coming up on 21 June?).
Congratulations to Darren (PDI) and Mandy (Print) who were the overall winners. Unlike our normal competitions, submissions were not separated into different levels – so it's especially noteworthy that the PDI competition was won by Darren, operating at level 1.
The judge particularly applauded Mandy's choice of shutter speed in her Starling image – just fast enough to freeze the bird in flight, but not so fast as to lose a sense of motion in its wings. And he was especially taken by Darren's clever crop in his magnificent 'Bunny Girl' image.
Prints of the Year
FIRST – Starling Iridescence – Mandy Byatt
JOINT SECOND – West Ham Tram – Dave Stoneleigh
JOINT SECOND – Dunstanburgh Castle – Graham Simms
THIRD – A chat through the steam – Mandy Byatt
PDIs of the Year
FIRST – Bunny Girl – Darren Millings
JOINT SECOND – Stargazing – Mark Bulle
JOINT SECOND – Sandtex – David Pelling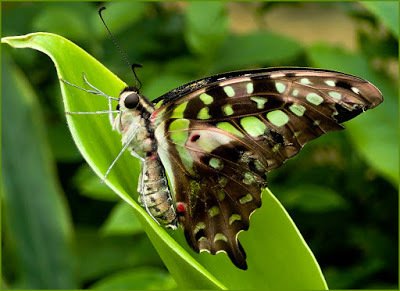 THIRD – Swallowtail Butterfly – Kevin Brookes