Judge : Darren Pullman
The second PDI competition of the year saw a good sized field of 18 photos in the Level 1 competition and 24 in Level 2.
The judges comments as always were helpful and encouraging for the Level 1 contestants and still helpful but a little bit more blunt for the Levels 2's
Composition seemed to be a recurring theme this evening with the judge clearly liking to see the different objects positioned in a nice triangular shape, coaxing the viewers eye in a little journey around the frame. Not always that easy if the photo is a snatched opportunity but even better if it all comes together.
The judge also pointed out the effect of clean and busy areas in the photo and whether they compliment or distract from the photo's message.
I guess these two things come through on the two winning photographs. Radoslaw H's Seaside photo was praisesd for its simple and clear composition and its vibrant colours.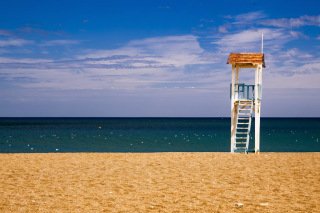 Dave C's photo of a market seller is a good example of where everything can work together, the layout of wooden ties, the seller and the backdrop all complimenting each other. The judge chose it over two close contenders due to its technically flawless execution and it's original and unusual subject.
Well done to everyone for another successful competition. I hope everyone has taken home some new nugget of advice from the evening.
Next week we have the chance to see how these photos were made as the owners can explain how they set up the shot and then processed them into the final submitted photo.
#cameraclub #competition #Photocraft #wallington