This is just to further promote the SCOLA competition Lynne has emailed details to you recently. And to let you know, in case you didn't, that it was won last year by a PhotoCraft member (David P). If he can win it, anyone can, and with a first prize of £100, it's worth a quick trawl through your archives.
The theme last year was something like 'Secret corners of Sutton' and the winning image was of The Hermitage, a folly in the grounds of Carshalton Water Tower.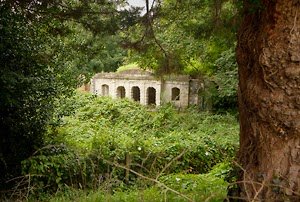 The trophy you may win is an impressive block of acrylic with bits of old cameras embedded in it on a wooden plinth and weighing in at – well, the kitchen scales which can handle up to 3 Kg just went EEEEEEEE.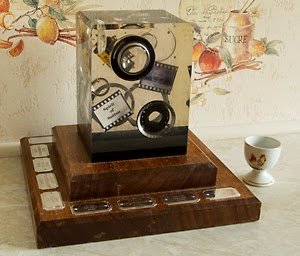 The eggcup is for scale, so make sure your mantelpiece is firmly fixed to the wall.
This year's theme is 'Faces of Sutton', so why not give it a try?