We were lucky enough to be given a Zoom talk by Ady Kerry QEP this week; his subject title 'Sports Photography'. The selection of the images presented by this professional photographer was outstanding, and I strongly recommend that you log into his website galleries to see all of his work in greater detail than this blog post will cover. The website addresses are:- https://www.adykerry.com/ and https://adykerry.photoshelter.com/index
The range of work covered in these galleries is far wider than the title of this talk might suggest.
Ady began his photography career by joining the RAF from school as a photography specialist, and received a high standard of training within the military. This experience covered a wide range of both hardware and techniques, during a number of varied deployments. Since leaving the military he has worked as a professional photographer covering a range of commercial topics, including sports.
His opening advice regarding this genre was to both insure your photography kit separately from household insurance, and to carry liability insurance to protect you from the consequences of any pitch side incident. Additionally, he recommends getting permission from the subjects or teams prior to shooting.
Ady shoots only with prime lenses, generally with very wide apertures. This is required to allow fast shutter speeds to freeze motion, but makes the field of focus very shallow which can complicate some crowded scenes. It also has the advantage of softening the background helping to isolate the subject. When lighting conditions are poor he may slow his shutter speed to 1/1000s with a wide open aperture, and even reluctantly increase his ISO substantially where some image noise may be an acceptable compromise for his client. He takes shots in burst mode with usually three or four frames in each burst, and hopes to get around a dozen publishable shots from every match.
Ady describes sports photography as usually requiring the ball in the picture, with a typical frame often being two people and a ball. However this is not always the case, and many of the pictures shown during the talk showed such an interesting moment in the competition that the ball is not essential. Capturing striking shots we are told comes from knowing your sport and knowing the players and their likely response given the circumstances of the game. The most compelling quote from the evening was "if you see something through the camera, then you haven't got it". Anticipation is all in sports photography, as well as knowing the image you want to produce and properly preparing to capture it. Accurate selection of the focus point in each frame helps to take the viewer 'into' the picture – such subtle manipulation of the viewer can enhance the final image.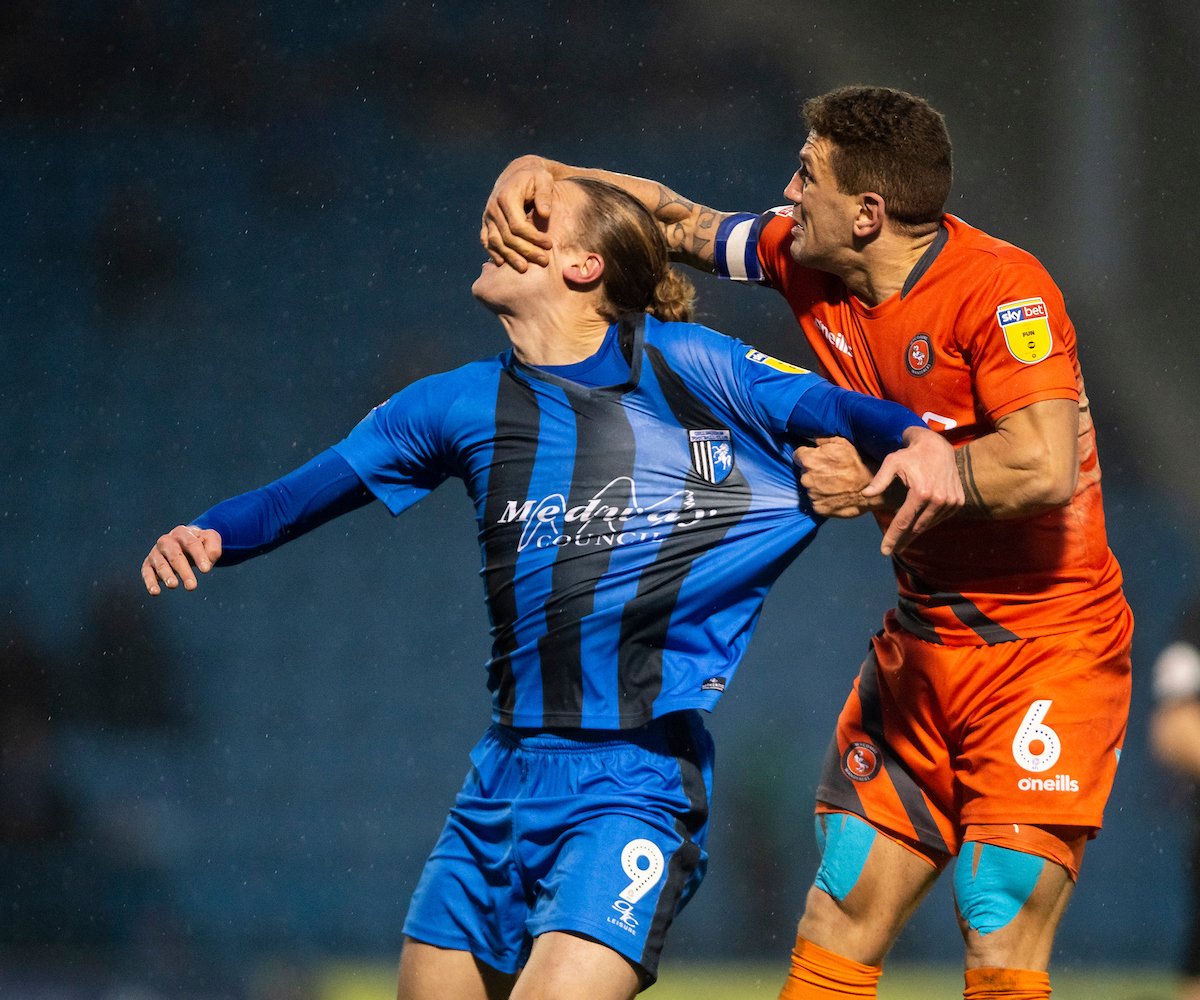 Professional photographers may get preferential access to sports events, giving them locations and shots impossible to achieve from the public stands. However, they are also compelled to remain pitch side throughout the most unpleasant weather conditions; not the most glamorous of situations. Ady stressed the importance of taking non-action pictures during an event, to help build the story of the match and for atmosphere, as well as ensuring the needs of your sponsor are meet.
Ady provided some pointers to the requirements of editors to either receive pictures pre-selected to suit a predetermined page template limiting the size and location of each frame, or to receive pictures with sufficient room around the subject to allow the editor to crop into the frame without compromising the subject. Some pictures are deliberately provided with uniform (bland) perimeters so that text can be superimposed onto the frame but remain legible, again without impacting the subject.
Altogether an interesting and informative evening. It brings to our attention many aspects of a sport photographer's working life not immediately apparent to a lay audience.