So I think it's pretty safe to say that this year has been rather unusual so far! The Covid-19 crisis has impacted all of our lives, and as members of a camera club that has historically structured our programme around weekly in-person get-togethers, the impact on our club could have been huge .. in fact at one point we were entertaining the ideas of having to call time on this season as we all hunkered down to weather the Covid storm.
The proverb "necessity is the mother of invention" has apparently been around in some shape or form since the early 1500's. Back then, who could ever have imagined how inventive we would have to become in order to keep our club going in these highly unusual times .. but invent we have, and as a result we have maintained a full programme that will see us through to the end of the season on 26th June. If you missed the email with details of new programme, you can find it all on our website under the "What's on" tab.
Of course the invention doesn't end with the updated programme. At a time when keeping in contact and finding fun things to keep busy with is more important than ever, we now also a have a great forum feature on the website, plus a programme of "outside the club" challenges to keep the dust from accumulating on our cameras while we are confined to barracks. If you've not yet checked out the website forum, I strongly recommend that you do! Thanks again to Chris R for organising all of this.
Our new "on-line" programme is all a bit of an experiment .. we are in uncharted territory and are doing our very best to keep things going for everyone. Some evenings were always going to be more tricky than others, and our final Open Print competition of the year was right up there on the tricky list .. after all, how can you have a print competition if you can't share the prints with the judge?!? A conundrum indeed!
As seems to be the case with most things these days, there was no easy answer to that conundrum. On balance however, we decided that the value of running the competition outweighed the potential challenges, so thank you to everyone who sportingly gave it a go!
Thanks must of course also go to our guest judge Marie-Ange Bouchard ARPS CPAGB for her willingness to have a go at judging a virtual print competition. As she noted at the outset, print competitions are not just about the image, but also about the choice of paper, how the image is mounted, the quality of the printing, and how the image has been mounted .. none of which Marie-Ange was able to assess in the virtual camera club world we find ourselves in. On Wednesday, Marie-Ange had to judge based on what she was presented with.
In addition to the challenges of judging a print competition without actually seeing any prints, the technology to run a "virtual club" also has some limitations which mean that the quality of the image that the judge sees will never be as good as the original that the member sees on their screen at home. This isn't an issue of the resolution of images that we allow in Photoentry, but rather the technology that we use to share the images in our competitions. Just to demonstrate this, below is a (zoomed in) screen grab from a portion of one of my entries this week .. the first image is the original / full resolution image, while the second image is what I see when that same (high resolution) image is shared over the internet .. rather different eh?
This is a known issue with the way we have to work these days, so as with all of our judges, Marie-Ange was warned about this beforehand and asked to make allowances if images appeared "soft" or lacking in detail.
While this advice was clearly taken on board, our judge (rightly in my opinion) did compare the relative sharpness of areas within an image .. I fell foul of this with one of my own images, where Marie-Ange questioned the sharpness of my huskies, noting that in her opinion the grass in my image was much sharper (her logic being that if the grass was sharp, why wasn't the husky!). Equally, I found myself screaming (figuratively of course) at my PC when she commented on the "pixilation of the sky" in my 'Building the Big Apple" picture .. for obvious reasons I have no idea what she saw on her PC (a different PC to mine with different setting etc) but I know with 100% certainty that my original image had no pixilation in the sky, and neither does the print 
So when I scored an 8 for my "Building the Big Apple" image I must admit to feeling a flash of frustration! Marie-Ange loved the image overall, she loved the title, she said it was technically well captured .. it was all going so well .. but then I missed out on a better score because of the way in which my image presented itself on our judge's PC after being subject to all that technical wizardry that the mother of invention has forced upon us.
A flash of frustration yes, but just that, a flash. I quickly remembered that we were all in the same boat here, with all of our images being subject to the same resolution restrictions, the same "lost in translation" challenges that may occur as our images are beamed over the internet, and the same impact that the settings of our judge's PC might have had on our image. I was momentarily frustrated yes, but I guess many others were too .. all in the same boat (and right now, wishing it was one of those boats in Chris R's sunrise in Corfu picture!).
It will never be ideal to run a print competition remotely. Indeed, if we find social distancing measures are still part of our lives as we enter the new season in September I may well suggest to the Committee that we defer print competitions until we can once again meet in person. That said, for the sake of finishing this season's run of Open Print Competitions, it was worth having a go and trying it out.
While the tech may limit us in some ways, I personally still took away many learnings from the considered comments of our judge, enjoyed the social interaction with other members, and enjoyed seeing the wonderful work of many members, so overall a couple of hours still well spent .. and at the end of the day, that's why I am a member of Photocraft.
Anyway, enough of my ramblings, and on to the winning images 😉
In the Standard Class, congratulations go to Alan M for his winning image "Life in a Hostile Environment" and to Chris R for the other top-scoring image "Hadrian's Wall".
"Life in a Hostile Environment" by Alan M
"Hadrian's Wall" by Chris R
In the Advanced Class, congratulation go to Alfred C for his winning image "Seaside Retreat". The other top-scoring images were Brian C's "Dicentra" (love the title given his role on Wednesday!) and my "Valley of Light" (a "point and click" grab taken out of a moving car window in Iceland!).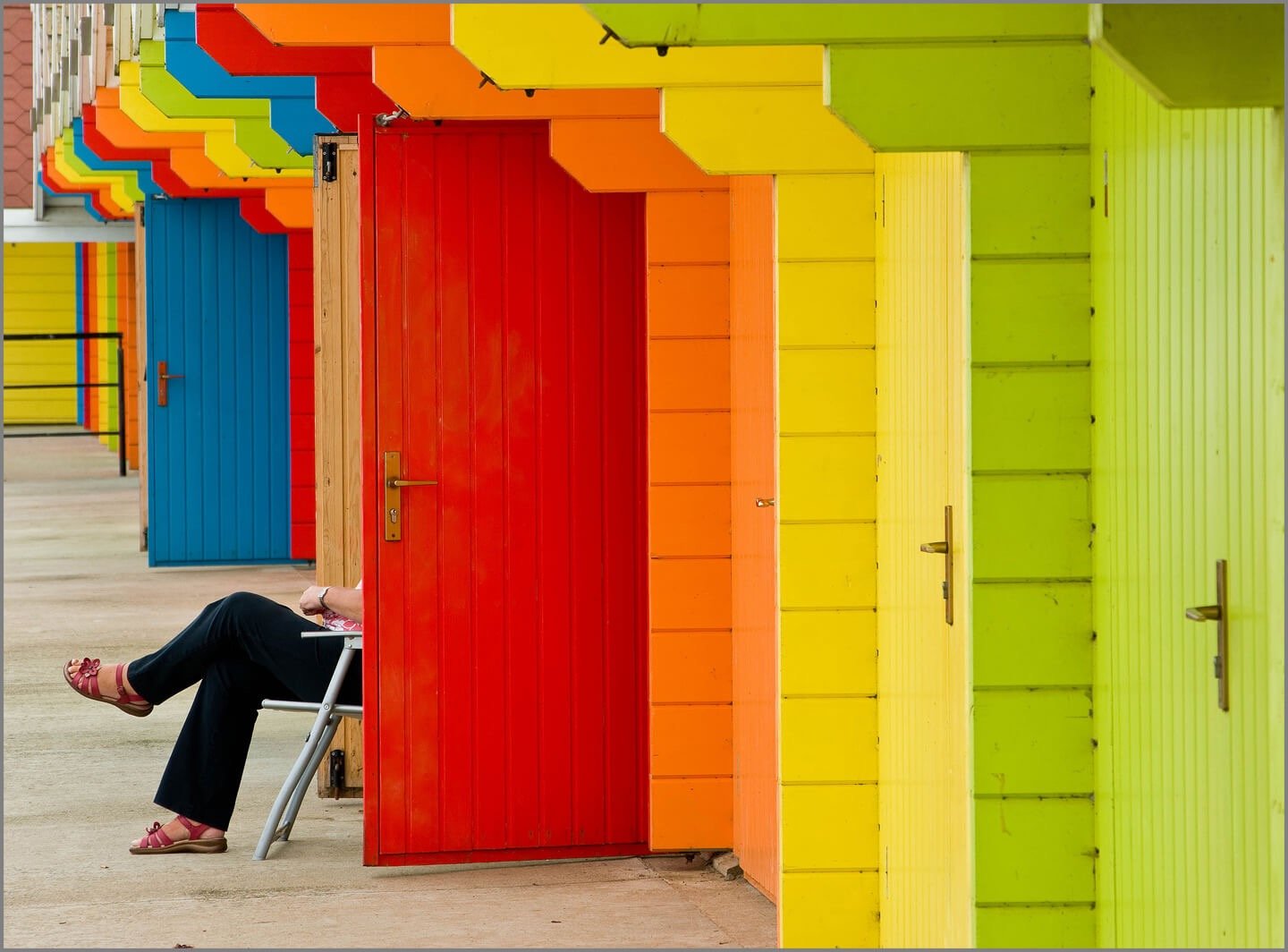 "Seaside Retreat" by Alfred C
"Dicentra" by Brian C
"Valley of Light" by Mark B
A long blog this week, but I think that's OK at the moment as we all have a bit more time on our hands than usual :-0
Stay safe ..
Mark