We enjoyed our first Club Competition discussion night of the season on 22nd January 2020 with several members sharing how they had chosen, edited/created or simply wanted to share some of the images they have entered into competition in the season to date.
But before the fun began, Chris R stepped up…oops, I mean sat down, to share details of a further website enhancement. We now have a Forum section and it is hoped members will use this to share images, ask questions, pass on advice and tips or just generally let us know more about their world of photography. It would be great to see this feature get used and noticed. Thanks Chris!
On to the images and your writer was first up with a couple of "before and after" photos.
First was a sunrise at Corfe Castle – entered as a print.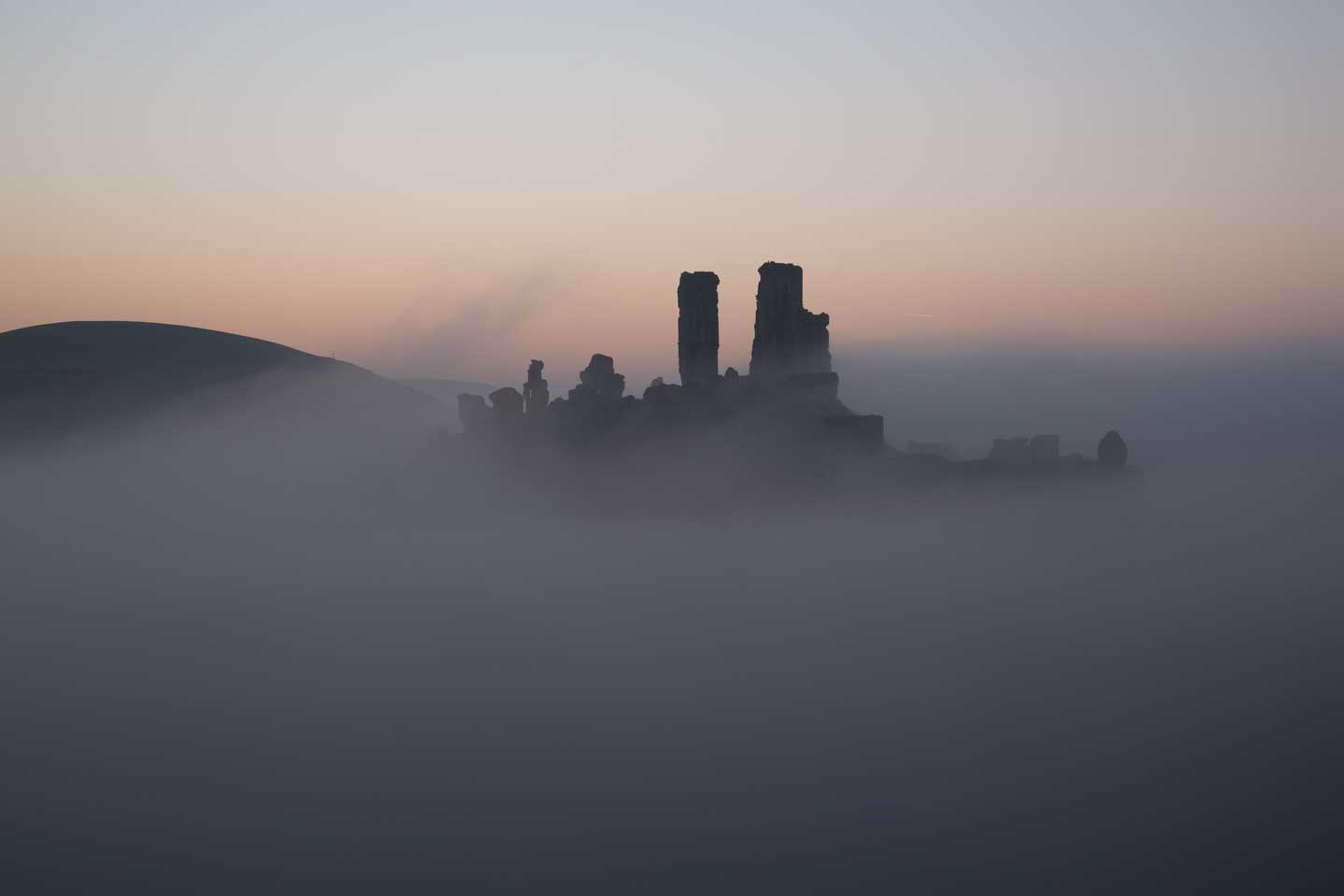 On the top, the raw file image, on the bottom, how it ended up in print. It struck me on Wednesday that the final image did look over-saturated on the big screen and I will be interested in what people think seeing it here compared to seeing it on the screen – it is the same file.
My other one was also a print, taken at the Birling Gap
This one was an example of what is now captured in the camera and can be eked out with editing. It seems most of you would have passed on the raw file or even deleted it!
Jane D was next with some great examples; persistence in one case and a wonderfully captured moment with another of her images.
As you can see in the transition from the raw file to Jane's finished work, she took time to consider each aspect of the image and I think we all agreed that the finished work was an excellent entry. There is a lot to see in the detail here. Jane also shared her other photos before this one. It is not easy to get a dog to pose!
One of Jane's other images was taken on her iPhone and this demonstrated how much editing power is now available on smartphones:
Jane admitted she took a risk entering this into competition but it paid off with a 9! This really does capture "the Joy of Christmas". Thanks for sharing these Jane.
Graham S was our next member in the hot seat and he also had some "before and after" examples: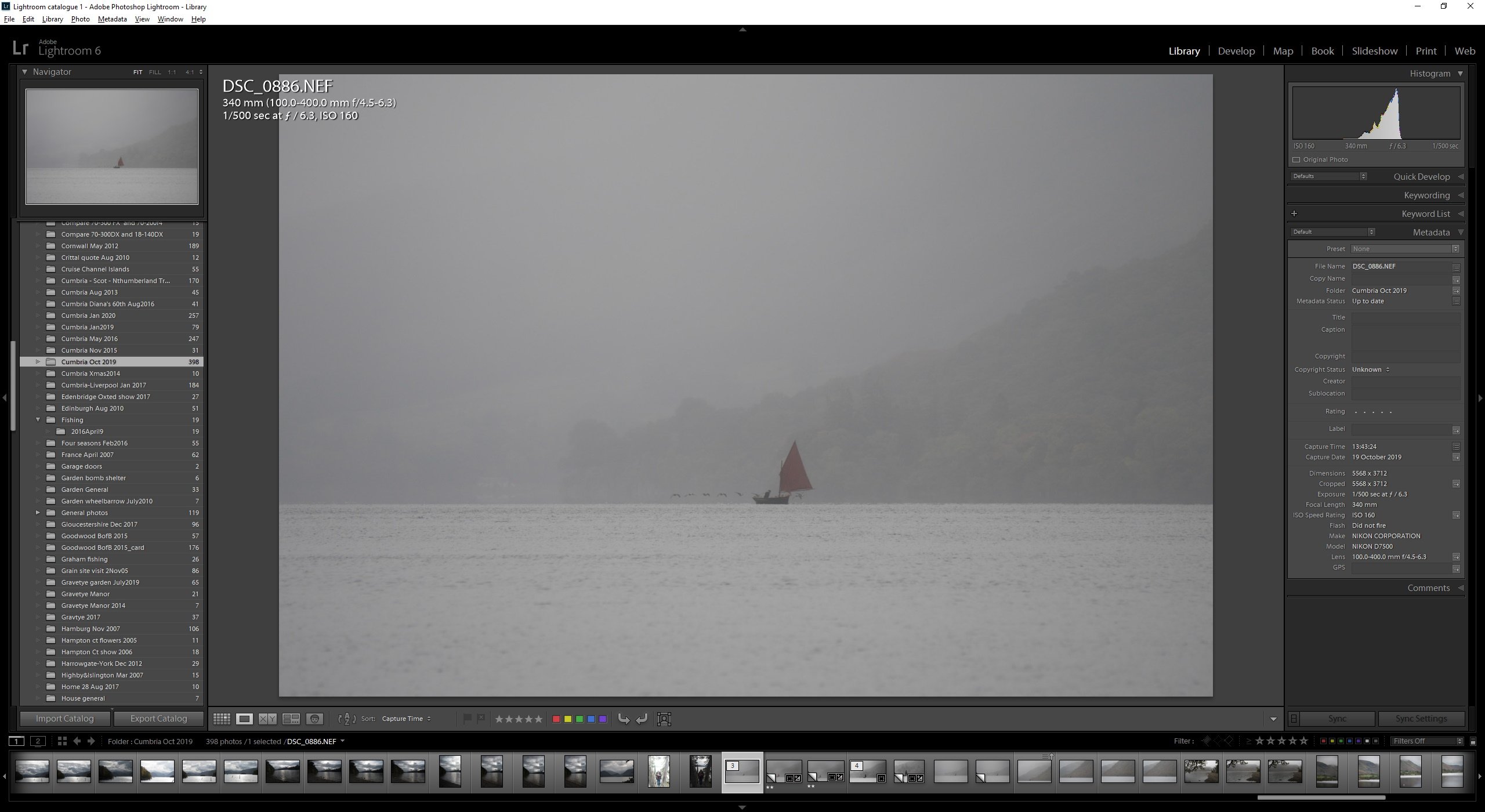 Members were pretty much in agreement that the entered image – on the bottom here – was very well edited and presented; the subtle trees and colours behind the mist on the right. It is not too different from the original but sometimes that it why an image works! Graham reminded us that the judge that night did not share the majority view!
One of Graham's other walk-through's was a great example of thinking when an image can be made better by converting to mono. The above left is Graham's original and the girl and dog are clear but perhaps there are other distractions. Graham has then made this a mono and used a level of vignette to make it very clear who the main subjects are and the girl's expression is really enhanced here.
We then had our master compositor and editing guru, Dave S. As ever, this was a great part of the evening with Dave once again sharing where his insight and imagination take him as he works towards the images we see in each competition.
I will use a couple of the many images Dave shared but I hope these really do show the detail and level of work that Dave carries out: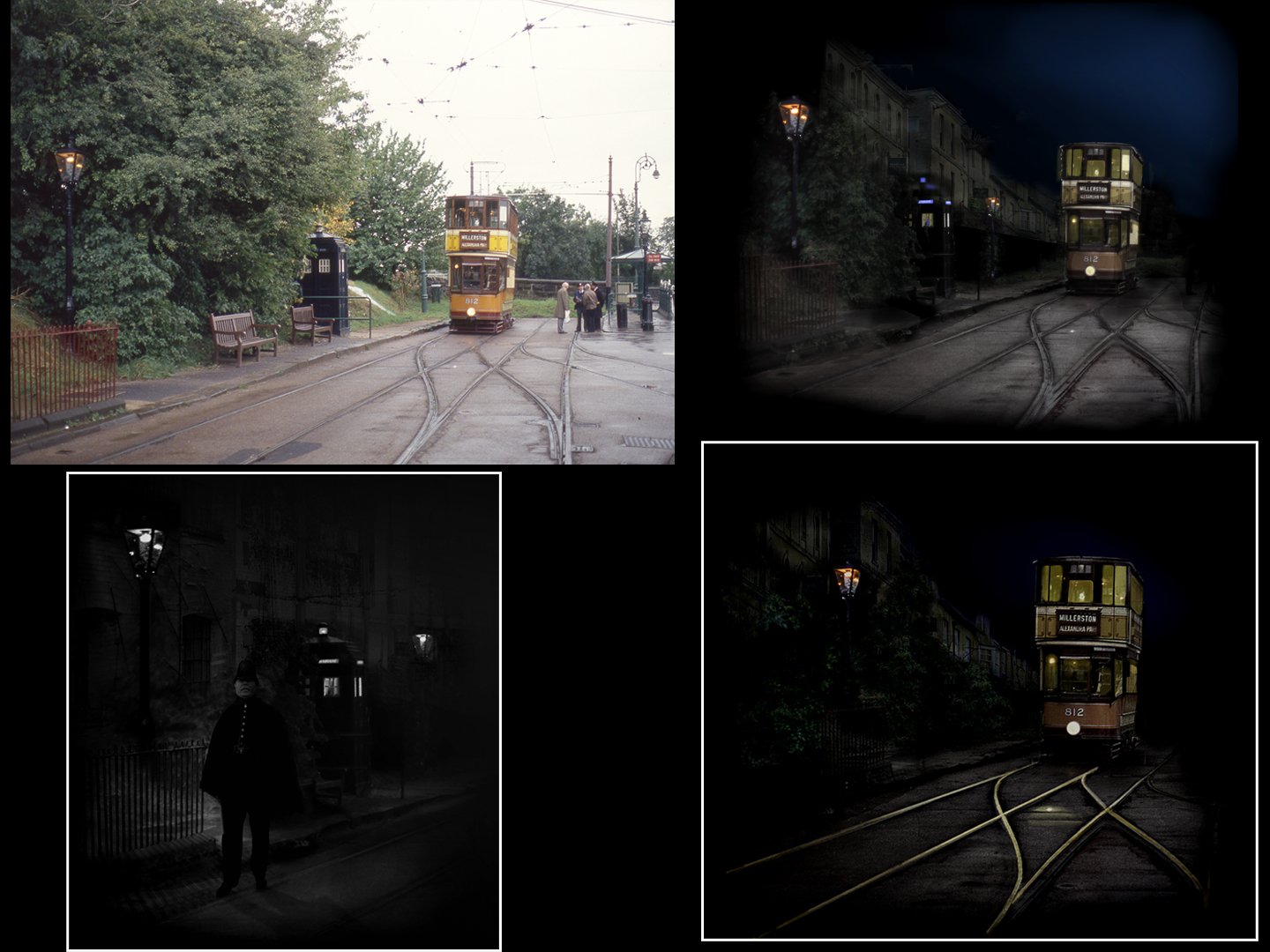 This one shows where Dave has a great ability to select only one or two features from an original image and then create something very fresh and different.
The above meanwhile shows that Dave knows when he has a good feature to keep using – in this case, the face of the bus driver…who also happens to be the face of the policeman!
These have to be big to show everyone Dave's skills in selection. resizing and blending these images together. Fine skills indeed!
We ended the night with Martin F. Now Martin works most of his magic "in the camera" and does try to limit his editing process. He shared some of his finished images with us and told us a bit more about the stories behind them, rather than how he had made any editing changes.
The above is one of those photos that I can look at for ages and most members also enjoyed it. Martin took this in Barcelona and told us that this did not score well as the judge was of the opinion that figure just below the horizon was a "distraction"! We did not agree! Martin also took pride in his "King of the crooked horizon" crown – as this also demonstrated 🙂
It was clear that Martin enjoys this image. He admitted that he had done a "bit of work" to highlight the face of the person front left in the image but all felt this was a great capture of people immersed in their own little bit of the world.
To end the blog, I think it requires me to explain the headline above. Apart from having one new member and one guest making a second visit, we were joined by three, maybe four extra visitors on the night. They would not stay quiet and were constantly trying to distract us from the images by getting in the projector's light or just plain not moving along. Luckily, we were able to get a photo or three for identification purposes…

See you all next time!