Hot on the heels of last week's masterclass on how to select and then convert images into monochrome masterpieces, this week heralded our first monochrome competition of the year (you'd be forgiven for thinking that there might be some logic and planning behind the programme! 😉
Our talk last week clearly did the trick and inspired many members to have a go and enter some monochrome PDIs this week. Not only did we have a great turnout in terms of images (23 in the Standard Level and 33 in the Advanced Level), we were also treated to a variety of subjects and some very high quality images .. so much quality that our judge for the evening (the great Don Morley) frequently commented during the evening that the high standard was making his job rather difficult.
So after finally getting into the club hall (at one point it looked like we might all end up down the pub instead!) it was straight on to the images entered by members in the Standard Level.
Cropping is clearly a topic dear to Don's heart, and while he encouraged many members to consider cropping more, he also advised caution in not cropping too much if it would result in the subject finding itself too close to the edge of the image.
The other topic clearly dear to Don's heart is image titles. While he clearly felt that a good choice of title might help an image, twee titles and unnecessarily and/or overly long titles are a definite no-no for Don!
Other valuable observations during Don's review of the Standard Level images included:
– If you include writing in your image, ensure that it is legible as otherwise it distracts
– Be careful not to burn out whites and always lighten shadows if they are too dark
– Don't worry about bland skies as long as there'is enough interest elsewhere in the image
– Always try to get a good range of tones in your image
– Avoid over-sharpening as that can make images look "speckled" and unrealistic
As we approached the "business end" of the competition, Don could be heard commenting about "gorgeous pieces of work", which was a spot-on summary for the work entered in the Standard Level this week.
In total, ten images were held back, of which five scored a 10. The overall winner was Darren M with his image "Beach Girl".
Congratulations also to David A for "Men on Man of Storr", Steve H for "Winter Clematis" and "Calm Before The Storm" and Darren M for his other great image "Raise Your Hands".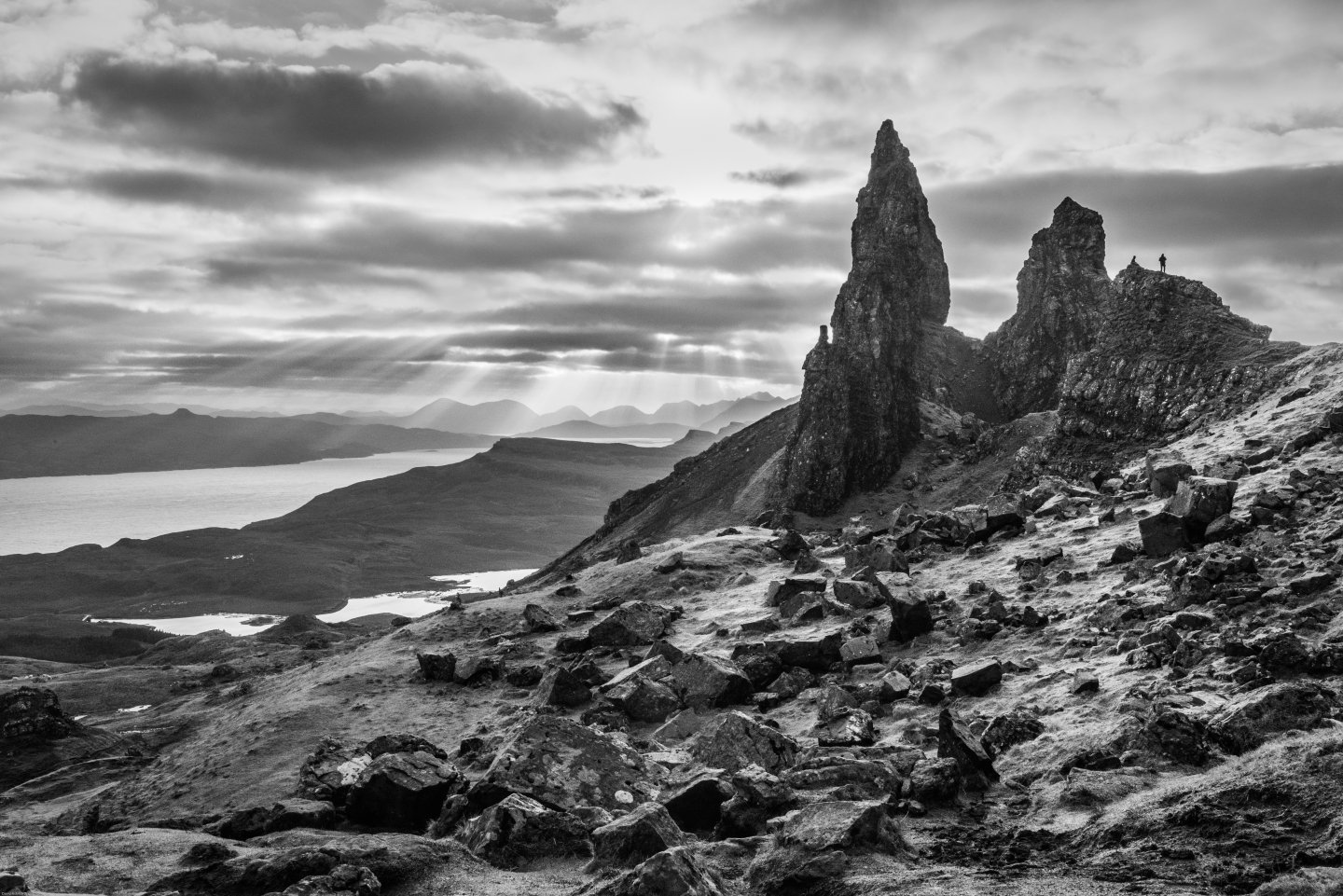 During the break I quizzed Don a bit on his evident love of cropping. For those that don't know him so well, in one of his past lives he used to be picture editor at a national newspaper, and that role taught him that every square inch of an image must work (if it didn't, it was likely going to get text overlaid on top of it!). That certainly explains why Don is so keen to try and distil an image down to its vital essence (a skill which this blogger is still very much struggling to get to grips with!).
On to the Advanced Level images after tea, and Don set the scene by announcing that there were "some great pictures but some godawful titles"! I won't mention the titles again, as I think you probably get the message by now 😉
Again, Don shared a number of valuable insights as he judged the next batch of images, advising that in his mind:
– Verticals should be vertical, although convergent lines can work in some images
– Crop out unnecessary distractions that don't add to your intended message
– Similarly, always have an eye out for the "picture in the picture". Less is more
– Over-processing skies can move them from dramatic to unrealistic
– General over-processing can result in white halos around objects
– Some pictures are better in colour. Think carefully about your image choice for conversion
In total, eleven images were held back, of which fivescored a 10. The overall winner was Mandy B with her image "Another Place".
Congratulations also to David P for "Taking Flight", Dave S for "Yellow-Necked Mouse" and Mandy B for her other great images "One Moment Divine" and "Whooper Swans" (yes, she really did score a hattrick of 10s!).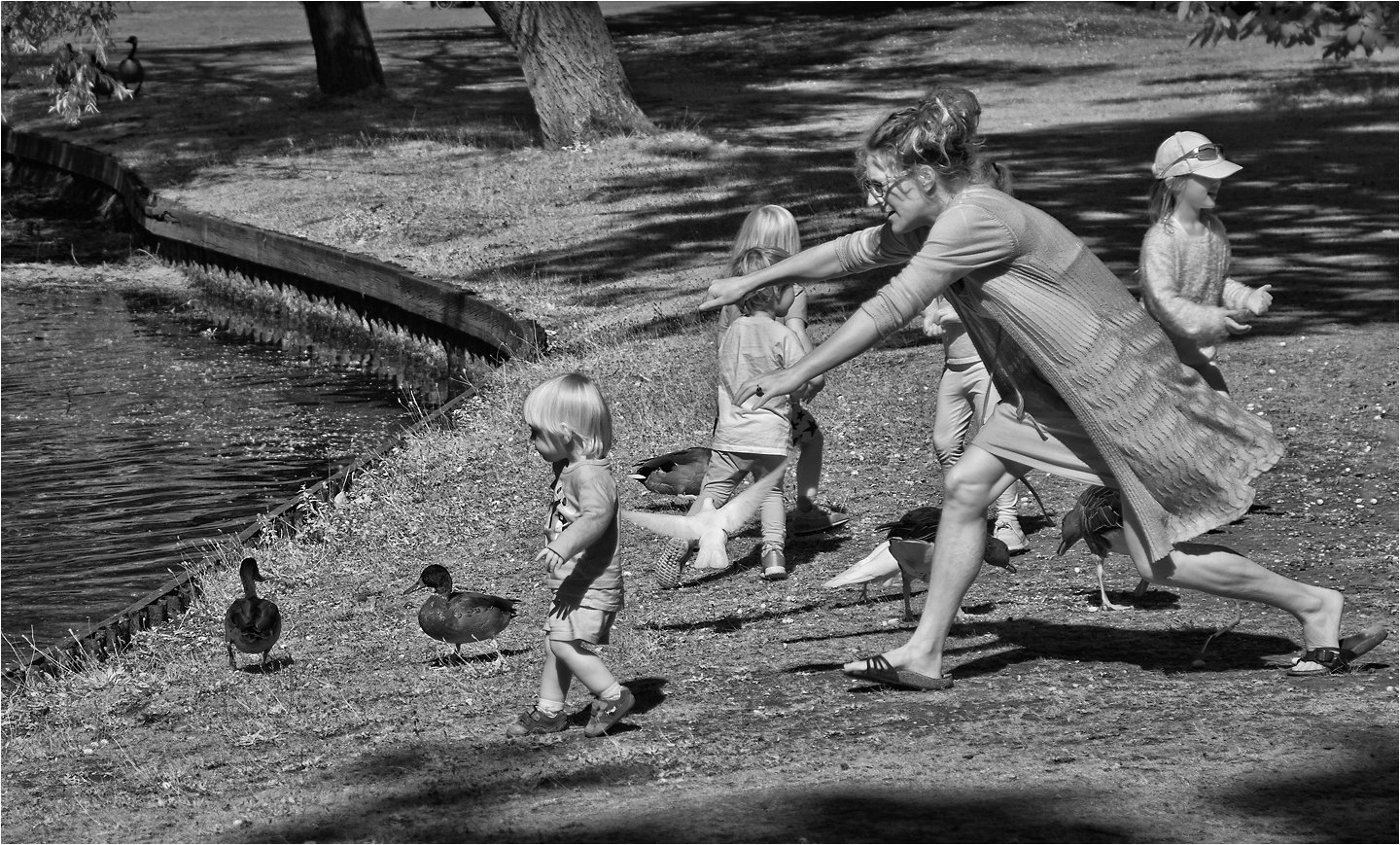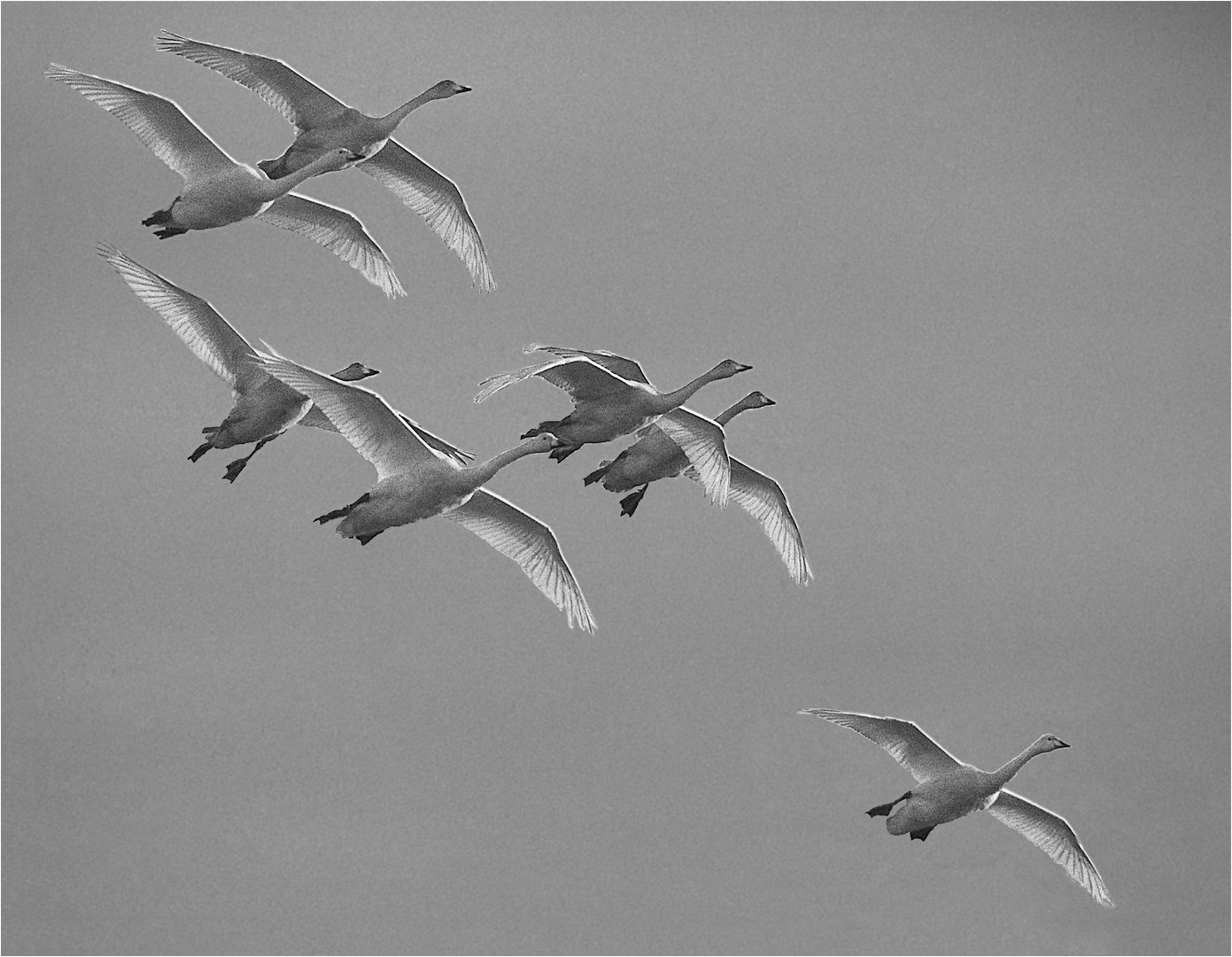 Great to see so much excellent monochrome work this week – a huge well done as always to everyone that had a go!
Mark B