For our third Open Print Competition, we welcomed back Jay Charnock as judge for the evening. Those of us who know her will recognise her unique style when it comes to delivering critiques of the images on display and the consistency of her commentary – it was a close run thing for me to simply copy and paste the blog from when she last judged at the club!
Jay takes everything in her stride and makes simple but relevant statements. These range from "Composition is important!"…"Presentation matters!"…"Use the right paper!" and most importantly, "Don't Offend the Judge!!"
We saw another wide range of prints in both Standard and Advanced groups and the level of creativity was so good to see! As Jay said on the night, there is a real skill involved to see the picture in the first place. You can work out how to take it afterwards! Using one's mind to see minimalist and abstract forms takes a strong level of creativity and skill – putting a "deceptively simple" image up for judging also involves a degree of confidence and we were fortunate to enjoy some great work.
Our Standard Group winner was Chris R with this fantastic and rather different shot of the Manhattan Bridge, titled "Dumbo":
Jay was particularly pleased to see where Chris had placed the Empire State Building – right in the middle of the opening of the support! She said this is a shot she will attempt herself on her next NYC trip.
Our other 10s in Standard were a husband and wife affair – Gill M with her great street image titled "Inspecting his chestnuts":
Plus Alan M's minimalist "Misty Morning Ferry"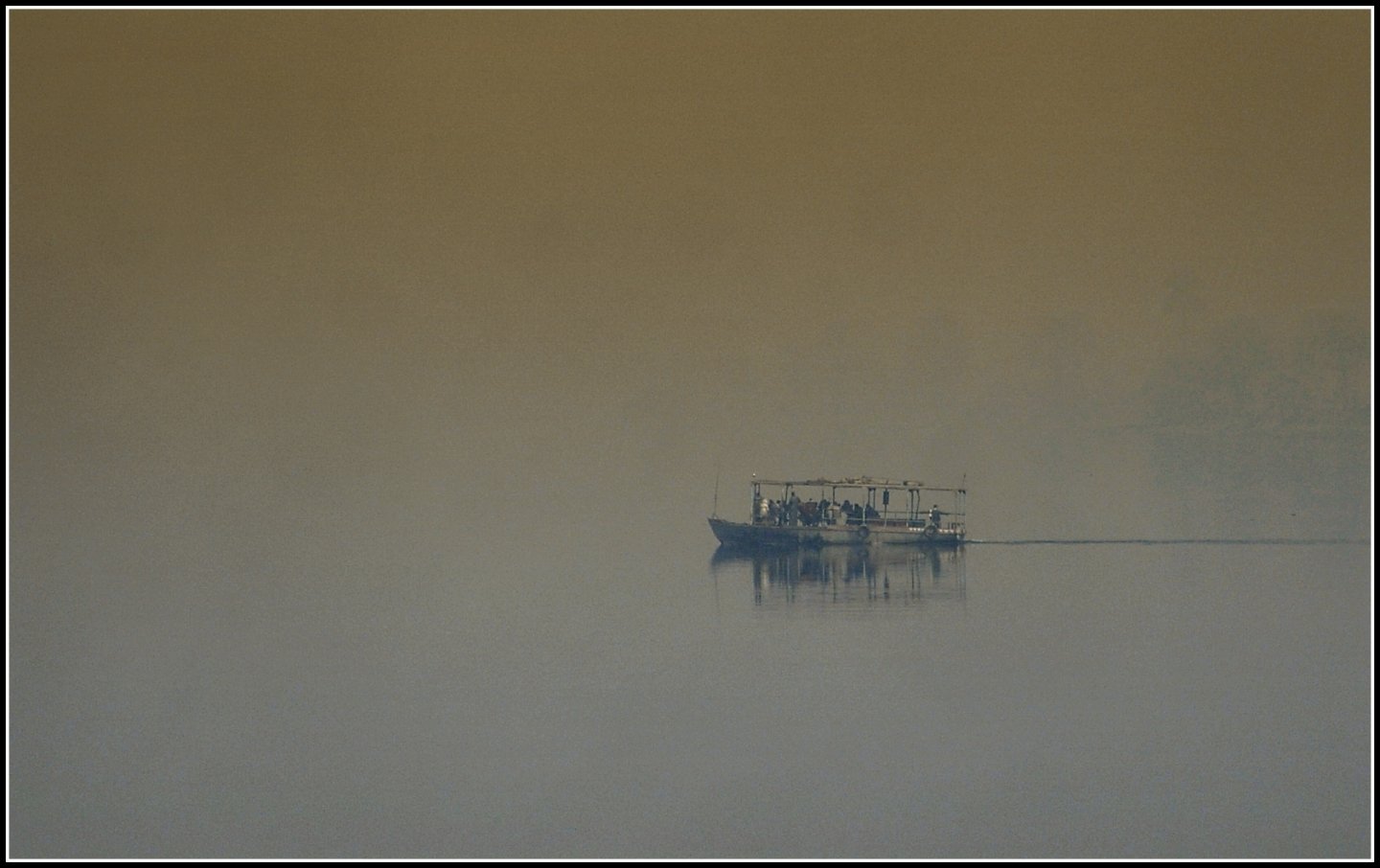 I have to also give a special mention to two members making their first competition appearances – Anita G and Angela J. Well done to both for their collection of 9s! A great start!
The level of work in the Advanced Class brought us a grand total of 6 10s with Dave S taking top prize with his "Equine Motion":
His other 10 was "Orchid":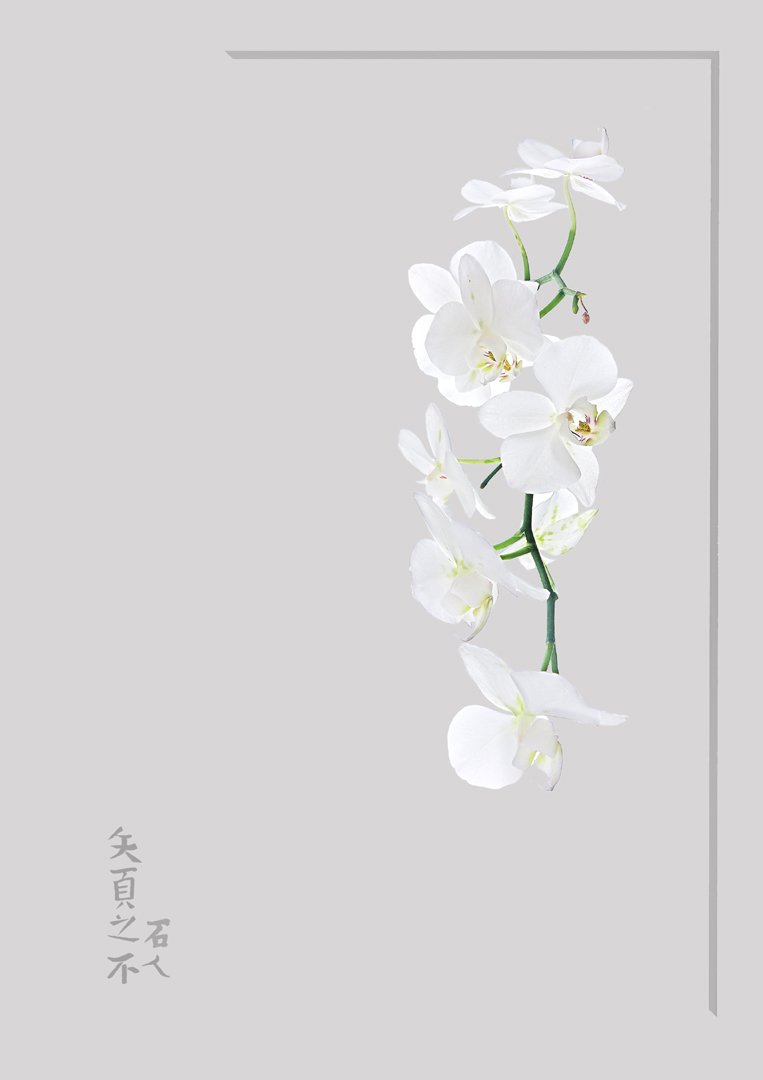 Both are perfect examples of Dave's creative eye and image making skills. Well done!
Our other 10s were:
Mandy B: "The Bathers (Gum Print)
Mandy B: "Seafront Reflections"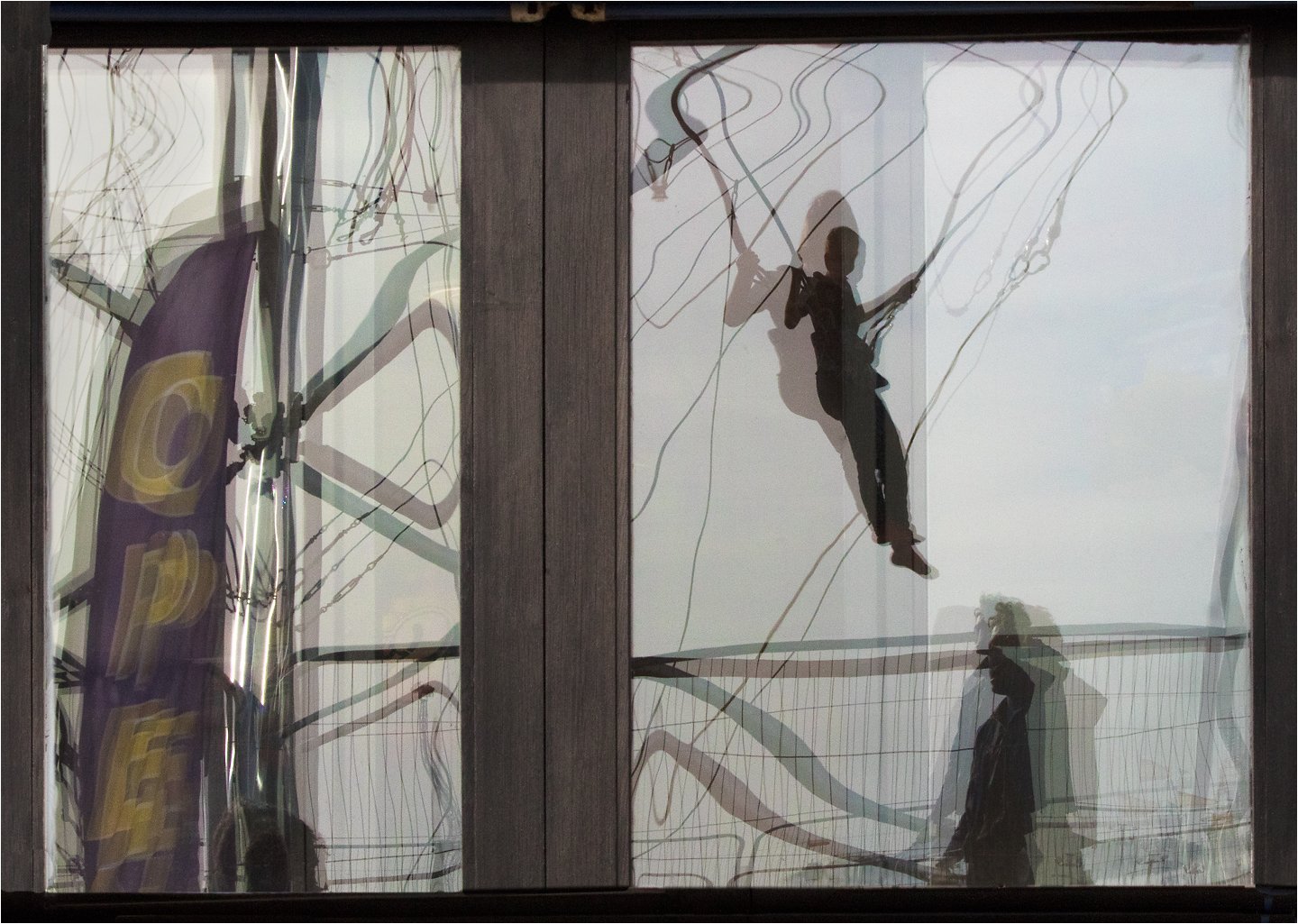 David H: "Red Deer Stag Greeting the Dawn"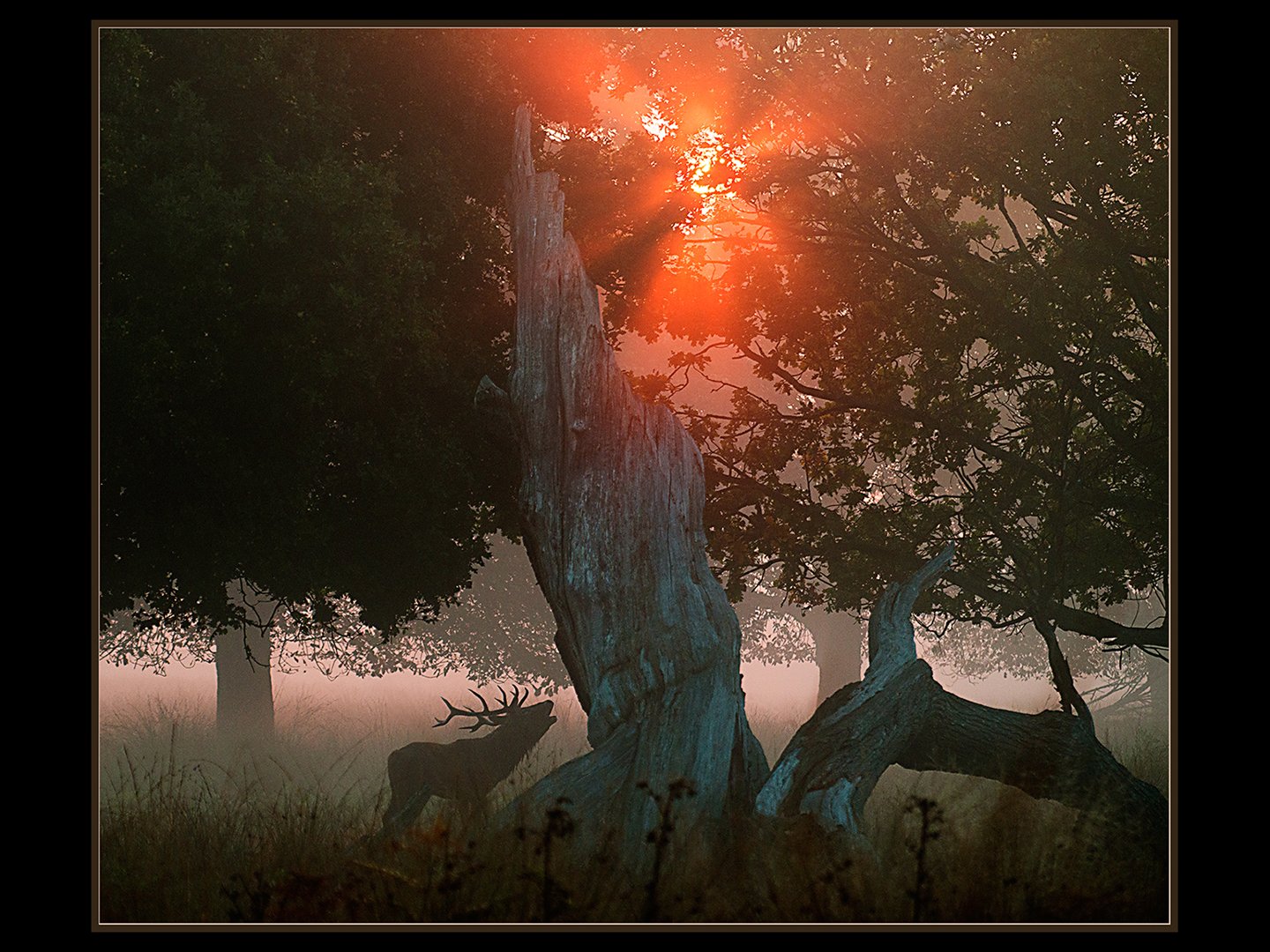 Mark B: "The Big Blue" (also known as two bits of nothing and a cheeky stick") 🙂
As the above demonstrates, there was a great range of work for Jay to enjoy and as she put it on the night, "We are all unique people and so i am not going to categorise your work".
Another point that you can take from the above selection is that the image does not have to offer reality. Jay's comment gave me the title of the blog this week and I think it is a good place to end it as well.