We were lucky enough to be given a talk by Tom Way this week; his subject title 'Wildlife Through a Lens'. The power of the premium images presented was outstanding, and I strongly recommend that you log into his website galleries to see all of his work in greater detail than this blog post will cover. The website address is https://tomwayphotography.co.uk/
Tom explained his photographic techniques and his approach to wildlife photography, both for his more exotic locations and for the somewhat smaller creatures in the UK . He acknowledged that his greatest enthusiasm remains with the African wildlife.
Tom described his camera hardware and stressed that many shots are taken with a long lens with an aperture of f/2.8 or f/4 using a single focus point on the subject. His intent generally is to diffuse the background so as not to distract from his subject. On the pictures with shorter subject distances the focus point is always on the eye. However, some of the pictures of frame fillings elephants were taken with an ultra-wide angle lens from uncomfortably close to these wild animals. I know one photographer at least who would never have captured a usable picture with the technique required here.
Elephant by Tom Way; 16mm lens
Tom elaborated on his approach to photographing these subjects, and stressed that he is concentrated on quality over quantity. He described his extended trip to photograph tigers in India, and the weeks spent not even unpacking his camera due to unpromising locations or animals. His commercial animal shots need to be truly exemplary if he is to achieve worthwhile returns from print sales, and sometimes only 3 or 4 shots a year will truly reach this standard. He was also candid enough to show the difference between shots that will sell well, and those that can win or be shortlisted in international photography competitions. They are often not the same pictures.
Camoflage by Tom Way
Tom stressed that we as photographers should develop a style that produces pictures that we ourselves find appealing, and not always spend our time trying to deliver pictures that will score highly in camera club competitions. His advice was to learn to effectively critique our own work, to detach yourself from the shot so you can see the value of each picture. Additionally, time on location, often with many return visits to the same location, can reward the effort with better shots. Don't be afraid to break the compositional rules that might otherwise control the work we produce, where the subject lends itself to this approach.
Beauty Power Majesty by Tom Way
The presentation was educational for his target audience at Photocraft. Some of Tom's shots are the result of six years of striving to perfect the composition in order to convey the power or size of the subject. Tom stressed three key factors he is always looking for in his pictures:-
§ Light
Light within the image is what generates the impact that the picture achieves, and controls the viewers eye when looking at the subsequent reproduction.
§ Personality
Adult wildlife generally sells well, but then so can comical scenes. It is important that the commercial photographer understands exactly who his target audience is.
§ Simplicity
Avoiding tension in the picture, whether this is cut-off feet, 'missing' legs or awkward gait. Many subjects are better displayed as black & white images to avoid distractions from coloured background elements. Even colour images can be better when presented with muted colours.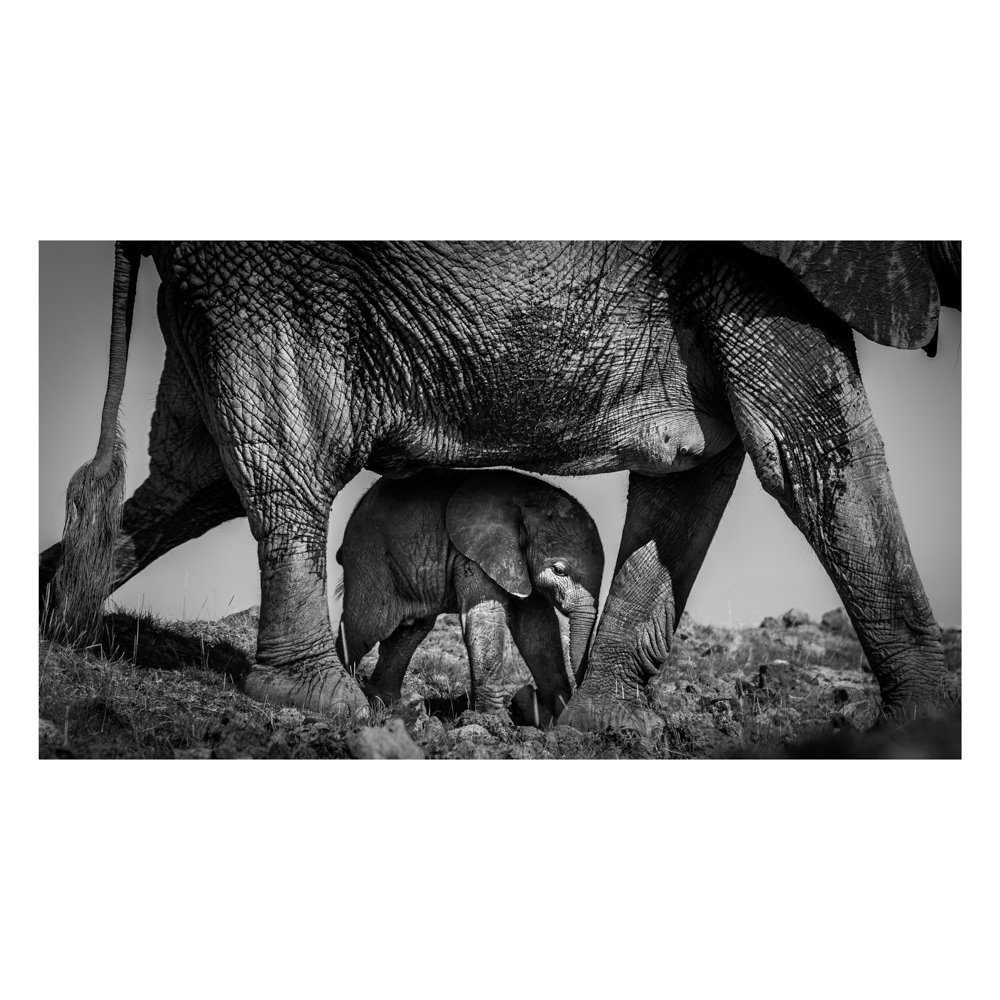 Under Mothers Guidance by Tom Way
The talk during this evening was very warmly received by the members present.
This blog will finish with a range of Tom Way's images from his travels. The time and effort required to record these images can only be imagined.
The Land of the Giants by Tom Way
The Princess Warrior by Tom Way