This week we had the pleasure of a visit (via Zoom) from Barbie Lindsay, describing and illustrating her trip to India around a decade ago.  This talk was originally scheduled for the end of January this year, but had to be abandoned due to IT issues on the evening.  Barbie had previously given us a different – a very different – talk late in our 2020 / 2021 season.  The blog covering that very interesting evening can also be found on this website.
Barbie began her travelogue by describing how her small party visited India as independent travellers to the sub-continent, rather than as any type of organised tour. They did engage local guides at their destinations in order to navigate the complexities of the crowded locations, but did not often go to the main tourist centres – apart from a 4:30am trip to the Taj Mahal to beat the crowds.
Having travelled as a party of three they frequently split apart when out taking photographs.  On her first outing Barbie was 'relieved' of her mobile phone, but was then assisted by a young homeless family living on the streets.  This family, and almost every other individual Barbie asked to photograph on her journey was happy, and usually delighted, to have their picture taken.
The first impression of India was all about crowds, noise, colour, and incessant traffic congestion. The sight of whole families riding on a small motor bike or moped amazed her, as did the fact that there appeared to be no concept similar to our idea of 'rules of the road'.
Their first trip with a guide was to a market area used by locals, and not on the tourist trail.  There she took delight in, and many pictures of, the variety of stalls including fishmongers, spice merchants, weavers, tailors, cobblers and many others.  These stalls were often simply located on roadsides rather than being lockups.  The stalls were often as simple as a cloth laid on the ground rather than any type of construction. Barbie was also surprised that most of the jobs she saw were being carried out by men, but rarely by women.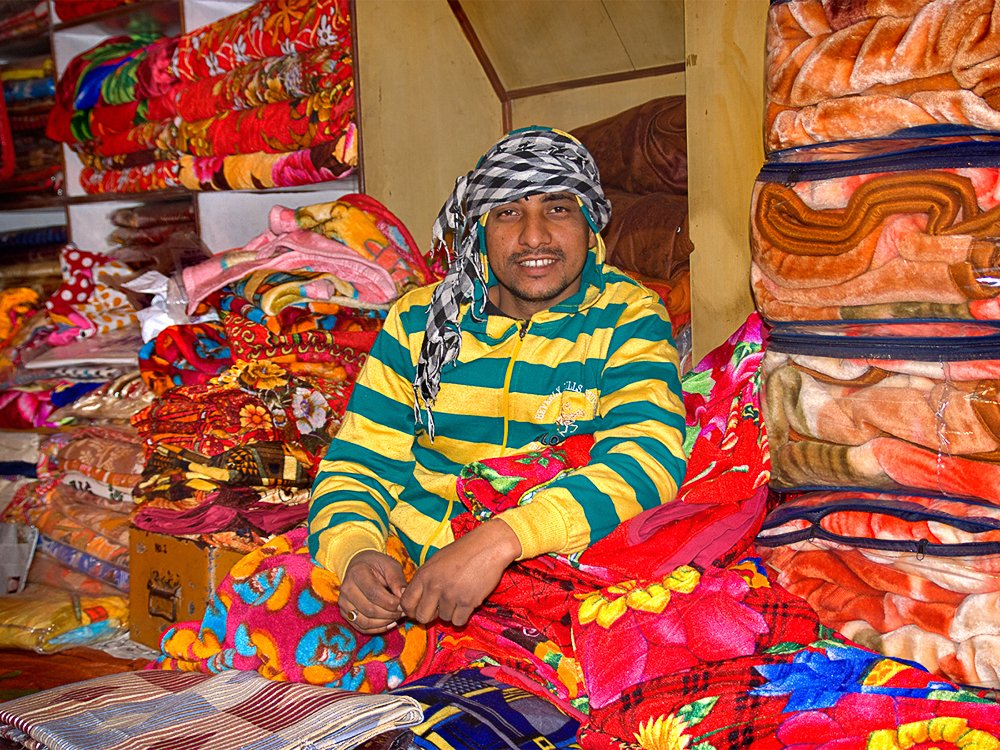 The next locations visited were temples and mosques.  The free roaming cattle have access where-ever they wish.
Barbie was particularly impressed by the charitable feeding of the hungry she saw at a Sikh temple.  This was a major enterprise comprising multiple sittings on a daily basis.
There were also trips to see the local laundry industry at work on the riverbank, heating large vats to wash clothing, and later drying those clothes on the bare ground.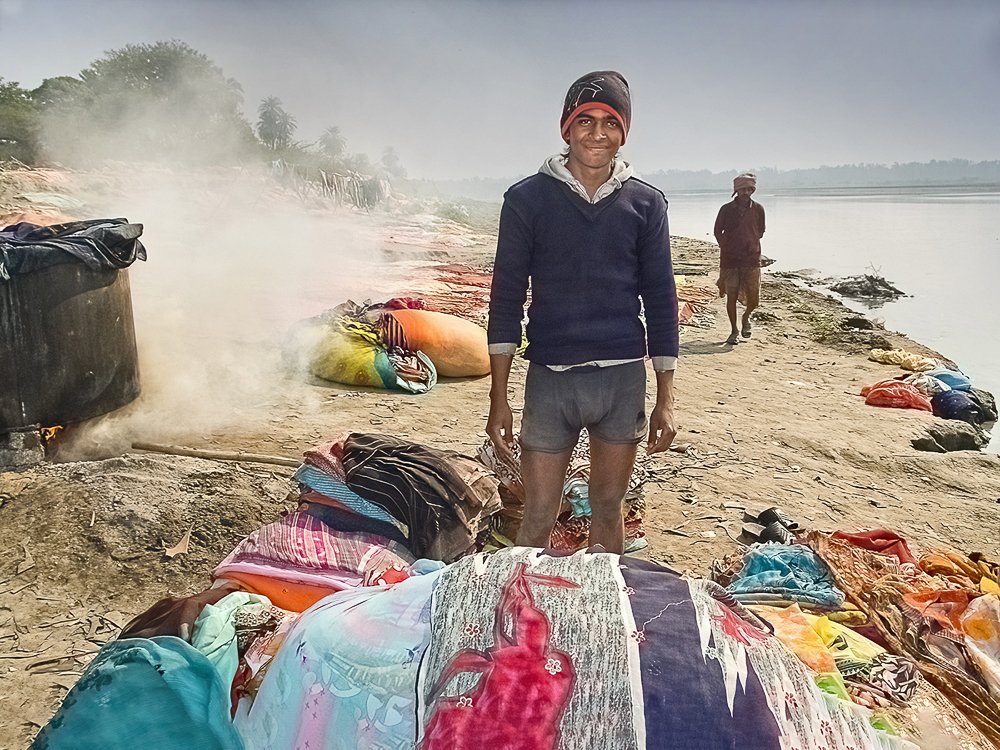 Barbie and her party visited schools, orphanages, communal widow's homes and old people's homes during her trip, taking pictures all the while.  Indeed she accumulated around 10,000 images during her time in India.  Her main photographic interest was in fact the many portraits she showed us.
The major focus of the trip was to visit the largest religious festival in the world, held every 12 years on the banks of the Ganges at Haridiwar near Allahabad, where she stayed in a tent complex. This was luxury accommodation compared with most. Her description of this festival, the sights she saw, and her images displayed during the talk are too many to describe in this short blog. In some cases the pictures need to be seen to be believed.
This was a very interesting evening providing a lot of detail about India that we do not always understand, and showing us that not everything will look like the Taj Mahal.
Our thanks go to Barbie once again for an entertaining and informative evening of travel photography.