I often tell potential new members of Photocraft that one of the best ways that they can improve their photography is by entering our externally judged competitions. The benefits of having a Surrey Photographic Association judge critique your work is two-fold; firstly, unlike feedback that you might get from friends and family, a visiting judge will provide you with honest, unbiased, and impartial feedback which is constructive and aimed at helping improve your photography, and secondly, you will pick up tips on how to take better pictures, not just from the critique that your images get, but also by listening to what the judge has to say about other members' images.
While all of our visiting judges are of course very experienced and accomplished photographers who can (and do) give feedback on a variety of different aspects of our competition work, I personally find that each judge tends to have one or two more prominent feedback "themes" based on the work presented to them on a particular evening. The focus of our judge this week (Roger Mendham LRPS) was most certainly depth of field, a topic which he returned to on several occasions in response to the work he was judging.
As Roger rightly pointed out on several occasions, getting the depth of field right can make or break an image. If you aren't familiar with what depth of field is, in simple terms Wikipedia (the font of all knowledge?!) tells us that "depth of field is the distance between the nearest and the farthest objects that are in acceptably sharp focus in an image."
If you'd like to understand more about what depth of field is and how you can make it work better for you, there are a number of YouTube videos online that explain it better than I ever could. I did a quick search and this one seems to cover it off quite well (just ignore the advertising plugs and slightly annoying presenters .. an occupational hazard online these days!): https://youtu.be/hv1JrJT4T9k
It was funny for me to see the shots they took in the video as it reminded me that I have images from a trip to Seattle that haven't yet been inflicted on Photocraft members! This one was taken from exactly the same spot that they were taking the portrait images from .. pretty ladies in the video, but I prefer the view I had 😉

Anyway, back to Wednesday's competition!
The heating was once again working (good news as the weather seems to be taking a turn for the colder) and we had a good turnout in both classes – 10 images in Standard Class and 24 in Advanced Class – a good number according to Roger, as it would mean he could spend time giving good quality feedback .. which of course he did in spades!
I was personally pleased to see that throughout the evening Roger would take a good look at the prints from a distance in order to get an initial overall impression before diving into his "up close and personal" inspection of each image. I also thought that Roger's idea of moving the display stand closer to the audience was super as it meant we all got a better view .. really not sure why we've not done that before!
In addition to his comments about getting the depth of field right, Roger's other key observations during his judging of the Standard Class images were:
While talking about the challenges of taking images with a "contrasty subject" (images with very bright and dark areas close to each other), Roger shared a tip for getting good pictures of birds in flight: set your exposure for the bird and not the background;
Busy images can often work better in black and white as this helps to simplify things. Also, conversion to monochrome can help deal with overexposed areas or blown highlights;
Getting down low can completely change an image and often makes for a much more interesting one! Approximately 90% of all images are taken at head height, which is a lot of images if you consider that over 1,100 images are uploaded to Instagram every second (that's a staggering 94 million a day!);
If you include text in your image, try to make it readable as otherwise it will distract the judge; and
If possible, always try to give your subject some space to "move into" the image, rather than have them on the edge of your image and facing out.
A total of three images were held back, with the only 10 in the class being awarded to Chris R for his super image "River Boat":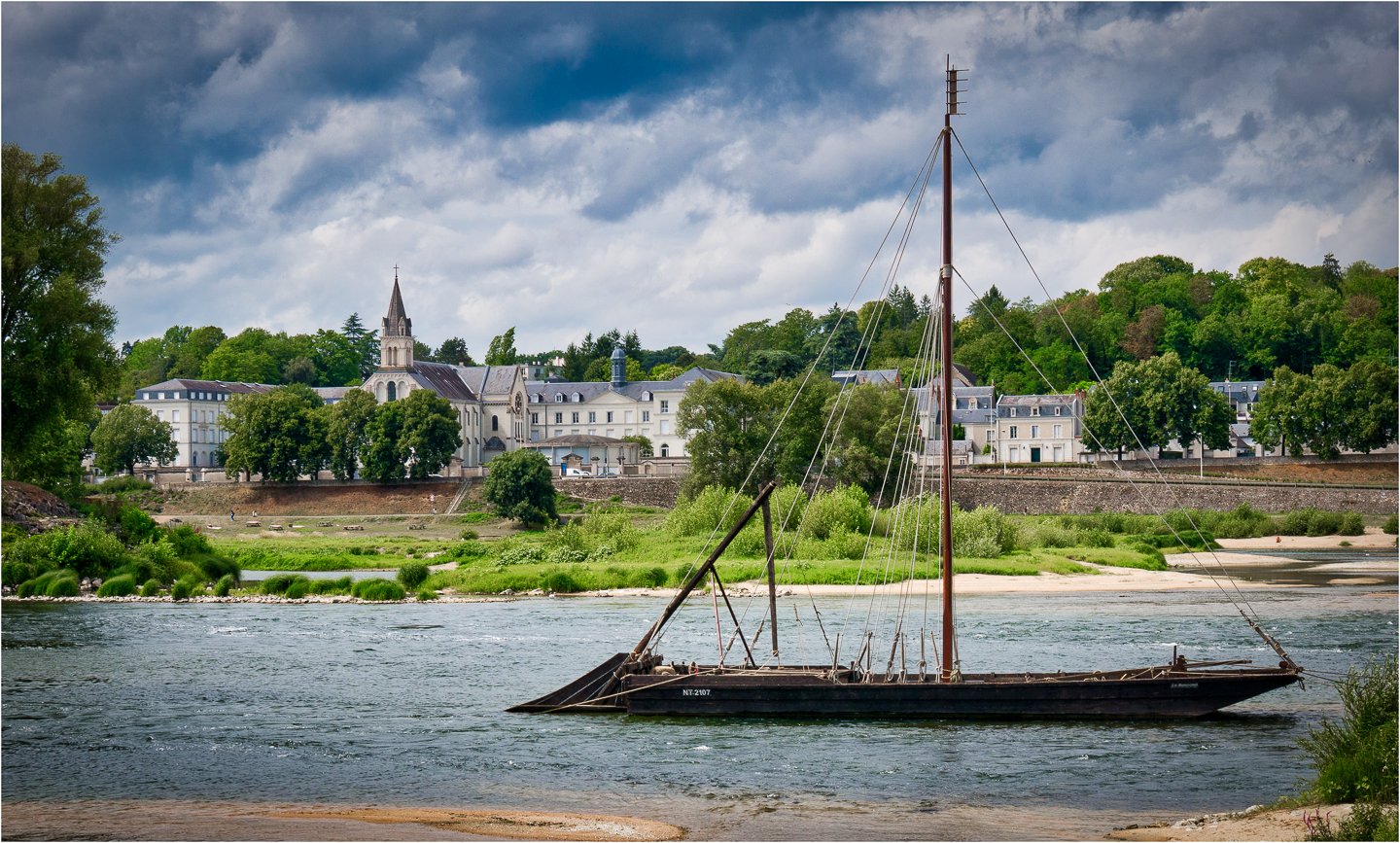 Chris R – "River Boat"
We then moved onto the Advanced Class images which (just like the Standard Class images) contained a wide variety of subject matters to keep our judge interested, including car headlights, landscapes, cityscapes, statues, sports and wildlife!
Roger's tips during the second round of judging included:
Always ensure that buildings have vertical lines (unless they are in Pisa, buildings shouldn't lean!) and that the horizons on seascapes are level (water flows downhill!);
When taking photographs of snow, always try to include some texture to make it look more realistic;
Think carefully about your choice of paper as that can really help accentuate a particular image style;
Be careful to make sure that your image is mounted square in the mount window; and
If taking pictures of children, you will have a better chance of getting just the right composition / poses if you take a series of images in burst mode
A total of 7 images were held back, of which two were awarded top marks. The first 10 was awarded to Mark B for "Chapel Bridge, Lucerne":
Mark B – "Chapel Bridge, Lucerne"
And the second 10 (and winning image) in the class was also awarded to Mark B for "Fire and Ice":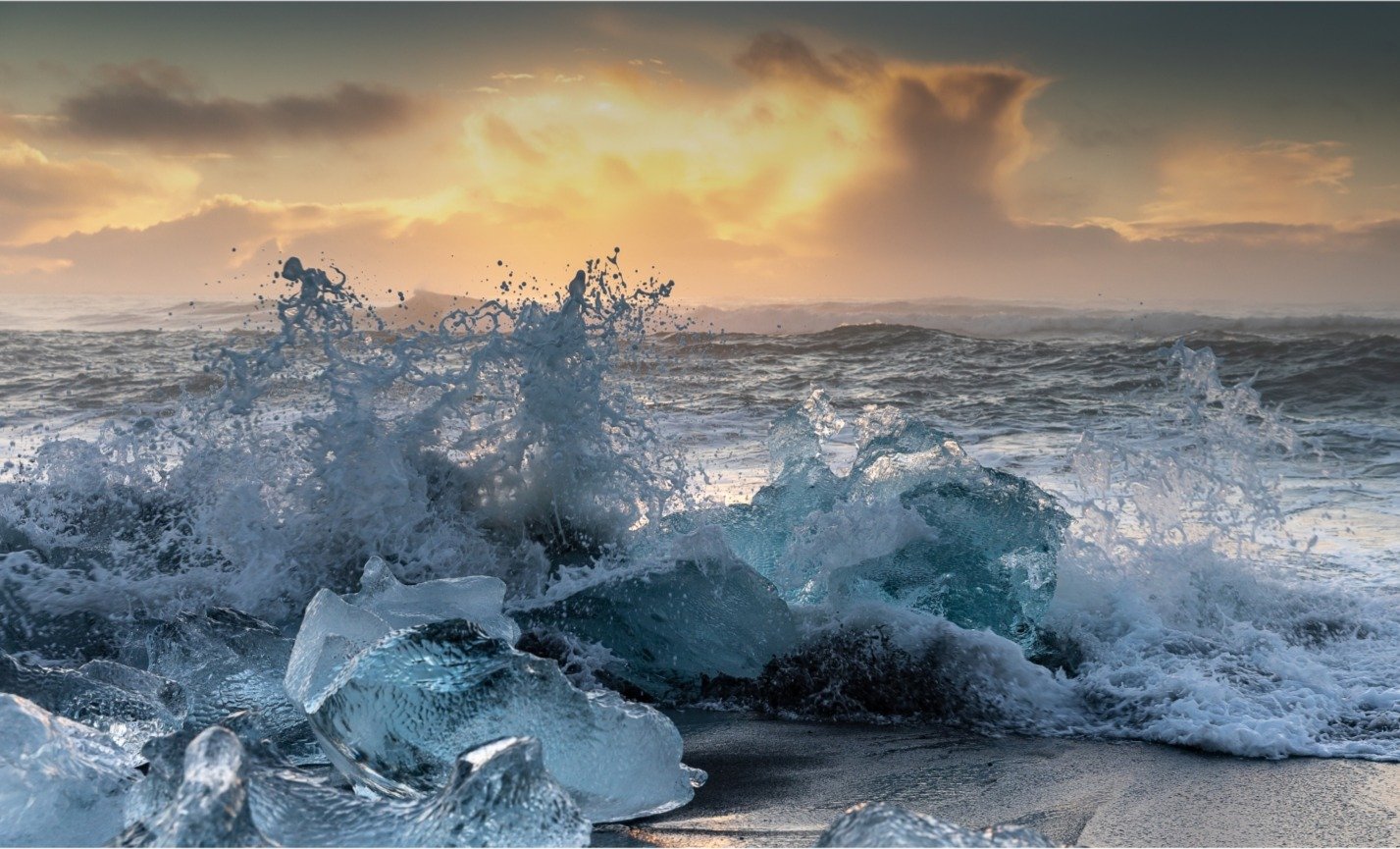 Mark B – "Fire and Ice"
Footnote from the blogger: I just missed out on the perfect score of 3 10's as Roger had a concern that the horizon on my third image ("Beach Reflections") wasn't perfectly level. I can confirm that while it is absolutely level on the print, I am indeed guilty of not paying enough attention to getting it level in the mount .. consider that Mark B's top tip of the week!
Once again, many thanks to Roger for an excellent and informative evening, and a big well done to everyone that took the time to prepare, mount and enter prints this week!